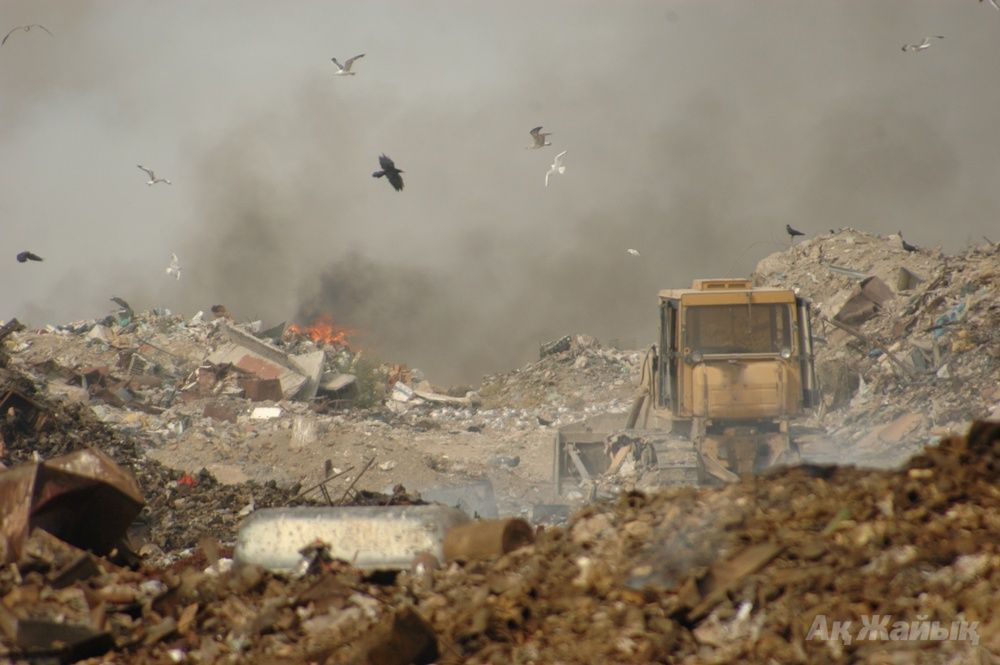 Every summer the Atyraulians suffer from the city landfill when it catches fire every week and one may rarely open windows because of a suffocating smoke and a landfill gas smell.
At the meeting on ecology issues, held on October 19 in Atyrau, Daniyar YERENCHINOV, the Chairman of the Republican Committee of Ecological Regulation and Control under the Ministry of Environmental Protection (MEP) stated that MEP is preparing the documents for recalling the permit issued to Atyrau landfill for dumping household waste:
- I was in Akimat, this issue is under discussion. But the situation is a deadlock. The old landfill has completely used up its capacity. It may no longer be used for dumping garbage. The new landfill is not ready, although huge public funds have been invested. But showing inaction in this issue on our part would be similar to committing a crime. Therefore, Mr. Kuanov (the Head of the Oblast Department of Ecology – L.S.) has a responsible task – to put an end to this issue.
By Laura SULEIMENOVA
October 22 2012, 17:13