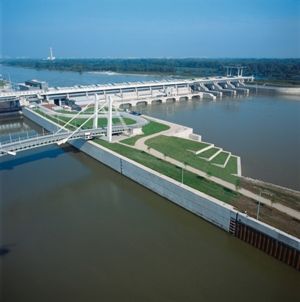 Austrian plant engineering company Andritz has secured a €75m contract from Shardarinskaya HPP, a subsidiary of Samruk Energy, to upgrade electro-mechanical equipment at the Shardarinskaya hydropower plant in Kazakhstan, hydro.energy-business-review.com reports.
Under the terms of the contract, Andritz will upgrade four Kaplan turbines with a runner diameter of 5.3m at the 104MW plant located on the Syr-Darya River in the southern part of the country.
The contract calls for the supply of generators and new control equipment, as well as modernization of the auxiliary systems of the plant, which was originally commissioned in 1967.
The modernization work, which is set for completion in the second half of 2017, will increase the capacity of each turbine from the current 26MW to 31.5MW, representing an increase of around 20%.
Earlier in October 2012, Shardarinskaya HPP had solicited bids from qualified contractors for the said modernization works.
January 24 2014, 17:34