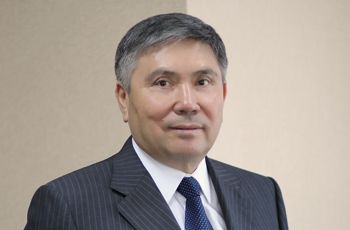 Kazakh Minister of Oil and Gas Uzakbai KarabalinIn the near future Kazakhstan will put up for tender for the provision of mining rights a number of oil and gas blocks on land. This was announced in an exclusive interview with Petroleum Journal by the Minister of Oil and Gas Uzakbai Karabalin, inform.kz reports.
According to him, in accordance with the protocol of the meeting with the President of the country in January of this year the moratorium on competitions for granting rights to all mineral resources, which include oil, has been canceled. However, one exception remains - there will be no tender for hydrocarbon deposits of the Caspian and Aral seas.
"At present, the Ministry of Oil and Gas is developing a draft decree of the Government of Kazakhstan "On approval of the list of subsoil areas (blocks) to be tendered", then there will be a competition for granting of mining rights ," said Mr. Karabalin.
At the same time, he said that in accordance with the law "On Subsoil and Subsoil Use", without competition, on the basis of direct negotiations can be contracted the following: conduct of mining operations with a person who has the exclusive right to obtain mining rights to extract due with a commercial discovery on the basis of the exploration contract, for operations for exploration and ( or) production with the national company, carring out operations for exploration and ( or) production with the subjects of industrial innovation, in accordance with the Law "On state support of industrial-innovation activitiy".
NOTE: Moratorium on issuance of licenses on mining operations in the Republic of Kazakhstan has been in force since 2008. The ban has been associated with working out new tax legislation.
January 21 2014, 12:51