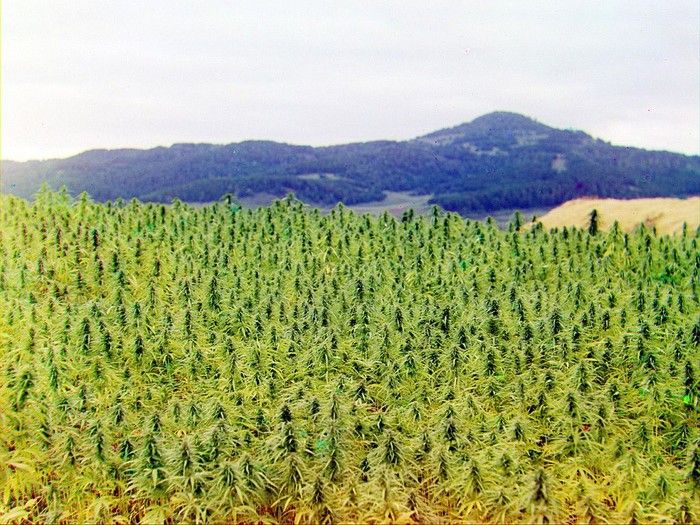 The Chu valleyDespite a heavy-handed campaign against drug trafficking and related crime in the country, one Kazakh lawmaker thinks it's time to cash in on some 140,000 stubborn hectares of wild cannabis that can be found around Kazakhstan. Darigha Nazarbaeva, the eldest daughter of Kazakh President Nursultan Nazarbaev, proposed this week that the country lease some of its treasured cannabis fields to international pharmaceutical companies, stuff.co.nz reports.
"I suggest we review our attitude to cannabis," Dariga Nazarbayeva reportedly told the Kazakh parliament.
The Chu valley, which is shared between southern Kazakhstan and northern Kyrgyzstan, is home to some of the most infamous - and potent - pot in the world. Supposedly rivaling even Afghanistan's potent weed, the robust cultivation scene has generated some unique rituals around the plant. Just one harvesting ritual in the region involves a person riding naked on a horse through cannabis plants, until the bodies of both are covered in a thin layer of sweat and pot resin. The substance is scraped off, molded into ultra-concentrated marijuana bars called "plastilin," and then packed into a regular cigarette. The country's pot is also a favorite subject of at least one Kazakh rap group, who has penned such poetic lyrics as "The champions of smoking kick-a** chronic / Live right here in Kazakhstan, that's not ironic."
After aggressive Soviet efforts to eradicate the high-THC cannabis, the plants have only come back stronger and remain the target of campaigns by the authorities to combat drug trafficking and related crime. Most anti-drug efforts in Kazakhstan are focused on Afghan heroin. About 10 percent of the opium that is meant to pass through the country on its way from Afghanistan to Russia ends up in Kazakhstan. But marijuana remains a unique problem because of its accessibility in the region and its unusual stubbornness. A 2012 Kazakh government report on the drug situation in the country noted that although registers users of opioids and stimulants had decreased since 2007, the number of cannabinoid users had increased.
That stubbornness might be behind solutions like the one proposed by Darigha Nazarbaeva and others like it. Last week, a leading narcologist and former presidential candidate in Kyrgyzstan, with which Kazakhstan shares its THC-rich "Cannabis Klondike," proposed a pilot program for the legal production of cannabis in the country. In Kyrgyzstan, too, the drug has become woven into the social fabric. It is estimated that as many as two thirds of all families in the country's Issyk-Kul and Chu regions harvest marijuana.
Kazakh Interior Minister Kalmukhanbet Kasymov seemed open to Nazarbaeva's idea, citing the vastness of Chu Valley as evidence of a need for a more creative solution. "You can't just seal off these 140,000 hectares of land," he said.
January 16 2014, 11:00