Michael Schumacher's condition has worsened and the seven-time Formula One world champion is now critical after a skiing accident in France, according to reports, breakingnews.ie reports.
Schumacher crashed while skiing in the resort of Merib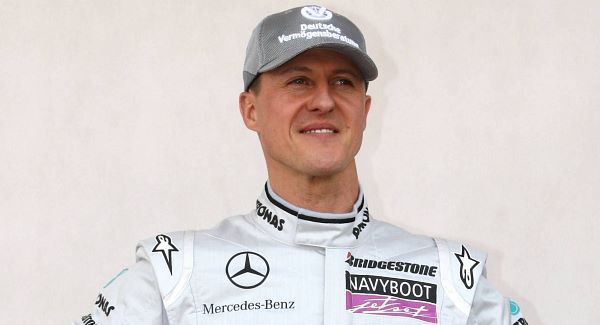 Michael Schumacherel and was airlifted to hospital.
According to Sky Sports Germany, a medical bulletin released on Sunday night by University Hospital of Grenoble spokesman Jean-Marc Grenier, said the 44-year-old German was in a coma.
"He suffered a head trauma with coma which required neurosurgical treatment," read the bulletin.
"He remains in a critical condition."
Schumacher's wife Corinna and his two children are reportedly at his bedside.
Earlier, Schumacher's management said he had been wearing a helmet at the time of the accident.
The former racing driver's spokeswomen Sabine Kehm said in a statement: "Michael fell on his head when he was on a private skiing trip in the French Alps.
"He was taken to hospital and is receiving professional medical attention.
"We ask for understanding that we cannot give out continuous information about his health. He was wearing a helmet and was not alone. No one else was involved in the fall."
The director of the Meribel resort was quoted as saying the injury, which happened at 11.07am local time, was "not very serious".
Christophe Gernignon-Lecomte said on rmcsport.bfmtv.com: "It was a pretty heavy fall at 1100 this morning while skiing off piste. He was wearing a helmet. He was conscious after his fall.
"Two or three minutes later two ski patrol intervened to help him. They immediately asked for a medical evacuation helicopter. It arrived in less than 15 minutes. He was sent to Moutiers first, then on to Grenoble for more analysis."
Schumacher retired from F1 for the final time in 2012 after a three-season comeback with Mercedes.
Schumacher, who also raced for Jordan, Benetton and Ferrari, won the last of his world titles in 2004.
He won two with Benetton in 1994 and 1995 before moving to Ferrari and winning five in a row from 2000. The German has 91 career wins.
His return to the sport with Mercedes after a spell in retirement was less successful. He managed just one podium finish in his three years with the team and a best end-of-season placing of eighth in 2011.
During his first period of retirement, in 2009, he was taken to hospital after a motorbike crash during testing at a circuit in Cartagena, Spain.
He did not suffer serious injuries on that occasion.
Meribel, an upmarket resort, hosted the ice hockey and women's alpine skiing at the 1992 Winter Olympics.
December 30 2013, 10:17