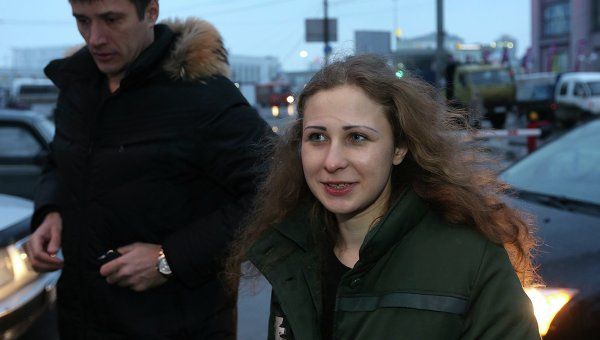 Maria AlyokhinaA jailed member of the punk rock protest group Pussy Riot walked free from jail on Monday under a presidential prison amnesty passed by Russian lawmakers last week, ria.ru reports.
Maria Alyokhina, 25, who had been serving a two-year sentence for hooliganism at a penal colony in Russia's Nizhny Novgorod region, will likely return home by train later Monday, her lawyer Pyotr Zaikin said.
A friend of Alyokhina told the Dozhd TV channel Sunday that she did not want to leave jail early under the amnesty because she was concerned about the fate of her friends still in custody.
Another Pussy Riot member, 24-year-old Nadezhda Tolokonnikova, remains imprisoned in the Siberian Krasnoyarsk region but is also expected to be freed shortly under the amnesty.
The Pussy Riot protesters were previously due to be released in March 2014. The amnesty, an initiative by President Vladimir Putin, will pardon thousands of prisoners and defendantsto mark the 20th anniversary of the Constitution.
December 23 2013, 12:39