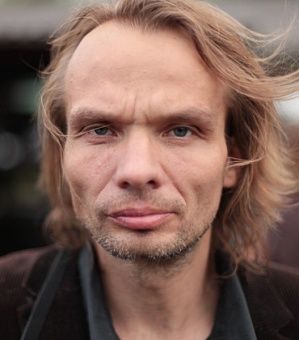 The director Victor Vilks. @newsbalt.ruThe movie will be released in 2015, said Victor Vilks, the movie director from Latvia, to NewTimes.kz, azh.kz reports.
"Kazakhs love their country very much and their patriotic feelings were hurt by Sacha Baron Cohen's movie "Borat".
Our task now - to restore with this new movie a trampled image of Kazakhstan. And this will be done partly on the British money", said Vilks.
"It will be "Anti-Borat", - said the director in his interview to IMHOclub.lv portal.
Vilks is well-known for shooting music video clips for the Russian pop and rock stars.
He made video clips for popular Russian rock bands and stars, like "Mumiy Troll", "Bi-2", Zemfira, "Splean", Ivan Urgant, Gustavo and many others.
This spring Vilks (with co-director Slavomir Leontyev from Lithuania) released his first full-length movie called "Prepod" (Chalky) at "Kazakfilm". The editing and special effects were made in Latvia, at VilksProduction company.
Today, December 13, the movie "Prepod" will be released in Latvia in the Riga cinema theatre "Splendid Palace". The film will be shown on the occasion of the 22nd anniversary of Kazakhstan's Independence.
December 13 2013, 17:08