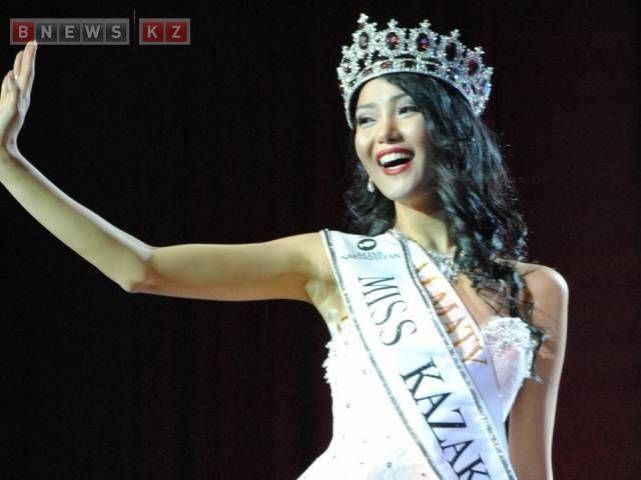 Ayday IsayevaAyday Isayeva 24-year Almaty resident has become Ms. Kazakhstan 2013, bnews.kz correspondent reports.
On Thursday Almaty hosted the beaty contest and chose Ms. Kazakhstan 2013 among 25 finalists of the national competition. 24-year-old student of the 7th course of the Kazakh national medical university named after Asfendiyarov Ayday Isayeva has become Ms. Kazakhstan. The winner admitted, it becomes her last beauty contest in our country. Now the beauty intends to be among top ten at the Miss Universe.

"It is very exciting and enjoyable moment for me. I never thought that I would get the crown. But now, I am confident enough and I believe that I will compete in Miss Universe. It is my tenth competition and I want my dream come true and represent Kazakhstan at this competition. I devote a victory to my parents and loved ones. I worked hard and I think, it helped me to win," Ms. Kazakhstan said.

Charming Ms. Kokshetau Laura Schamgunova has become First Vice-Ms. Kazakhstan, Ms. Defile Vera Dushina - Second Vice-Ms, Ms. Karaganda Diana Kenesova - Third Vice-Ms., Ms. Semey Alem Makanbekova - Fourth Vice-Ms.

Mother of the winner is proud of the daughter. She didn't hide the pleasure, but constrained emotions. According to mother, new Ms. Kazakhstan's soul is much finer much lovelier than her external image.

"I am madly glad for the daughter. Many girls were worthy of victory. Juries estimated Ayday in external parameters, but inside she is even more beautiful. I am not afraid that the daughter will be busy with model agencies and she will not be at home often, I got used to it. My daughter is very naive. I believed in her victory, and I think, hard work helped her to win," mother of Ms. Kazakhstan-2013 Maya Marinova said.
December 6 2013, 09:59