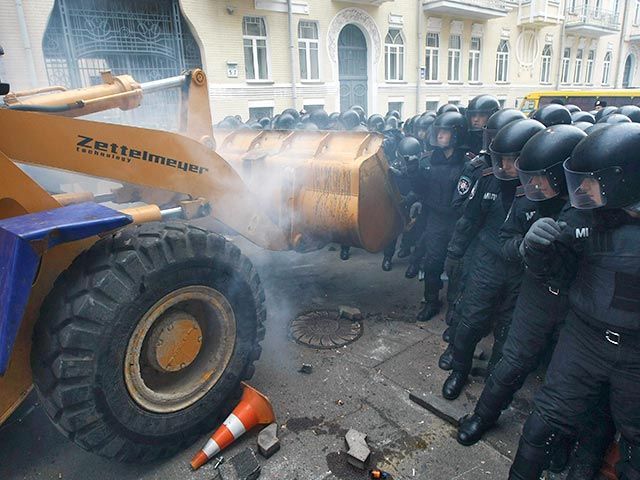 Fifty-three cases were included in the unified register of pretrial investigations in Ukraine in the period between November 30 and December 3, the Ukrainian Interior Ministry reported on Wednesday, citing the Main Investigations Department, interfax.com.ua reports.
"Investigations into all these cases have shown that most of these violations occurred near administrative buildings such as the Ukrainian House, the Trade Union House, the Kyiv City State Administration, and the Lenin Monument," the ministry said.
The ministry said most of the violators were detained for hooliganism, resisting police, threats or violence against police officers, and also deliberate infliction of minor bodily injuries.
All in all, nine protesters have been detained. They are charged with violations of public order. On December 3, courts ruled to keep them in custody, granting the investigators' requests.
December 4 2013, 18:05