By Zulfiya Iskalieva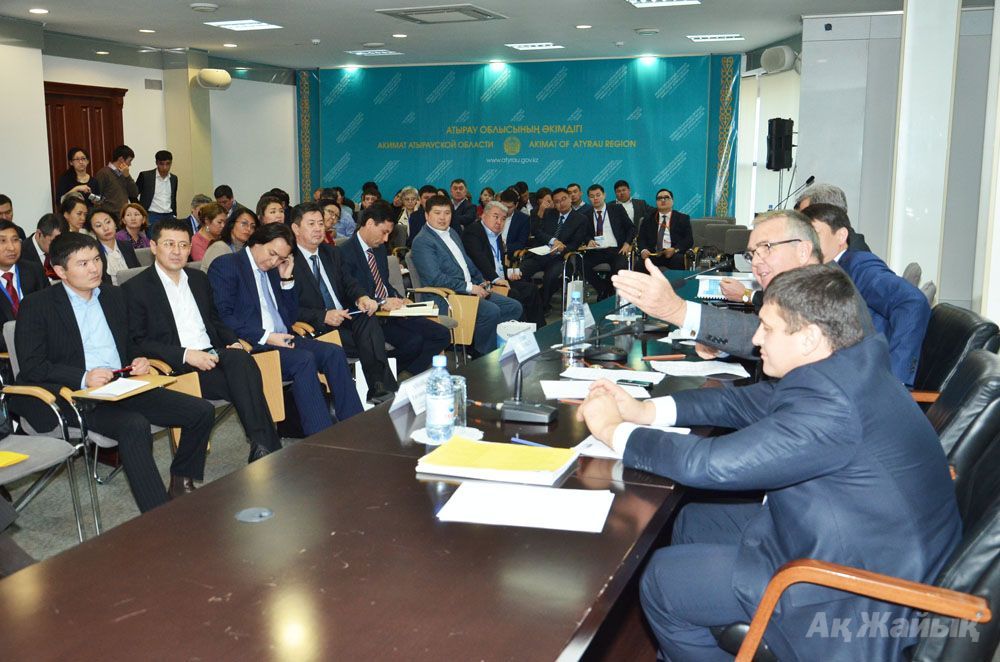 At the recent 1st international business forum "Atyrau Invest – 2013" the most interesting events took place in the section "Kazakh Content Development and State-Private Partnership".
PASSIVITY OF OUR BUSINESSES
The first deputy governor of Atyrau Oblast Gumar Dyusembaev gave a brief information about investment opportunities in Atyrau Oblast. Total stock of oil and gas fields of Tengiz and Kashagan make about 4.5 billion tons of oil and 2 trillion cubic meters of gas. The volume of foreign investments into fixed capital during the period from 2000 to 2012 amounted to 34.7 billion dollars. The region has all preconditions for creation of oil and gas cluster. Special Economic Zone "National Industrial Petrochemical Science and Technology Park" has been created with a total area of more than 3.5 thousand hectares and the construction of 500 thousand tons gas-chemical complex of polypropylene and 800 thousand tons of polyethylene a year has been started. Within the framework of SEZ it is scheduled to create over 300 production units on deep processing of hydrocarbonic raw materials and launch petrochemical production. According to Dyusembayev, our region has a number of advantages for implementation of projects. We have a common border with Russia that allows producers to enter into the markets of the Customs Union and Europe. The development of railway transport in the southern direction will give the chance to enter Asian countries' markets.
Kairat Bektugenev, the chairman of the board of National Agency for Development of Local Content" (NADLoC) informed that according to the memorandum signed between the RoK government and TCO, the Future Growth Project (FGP) would require over 20 thousand new workplaces and orders for local producers should exceed 7 billion dollars.
Bektugenev said that the expert group is being established that would study in details what goods and services Kazakhstan can offer to FGP. Also the information portal has been developed, containing data about companies and types of products and services that they render. Currently the system contains information about 500 major client companies and 10 000 suppliers. In Bektugenev's opinion, domestic companies should be more active during the process of "inclusion" into major projects:
- Experience has shown that local companies are passive. They work as per "well-trodden" scheme. They occupied a certain niche and think that it is always be like that. But everything will change. They should make an effort and offer their goods and services to large projects. We did so much in order to ensure their participation in major projects, because we used to hear complaints that design estimates are done based only on goods and services offered by foreign companies, although local companies can offer similar goods and services for affordable prices.
WHAT NORTH POLE HAS TO DO WITH IT?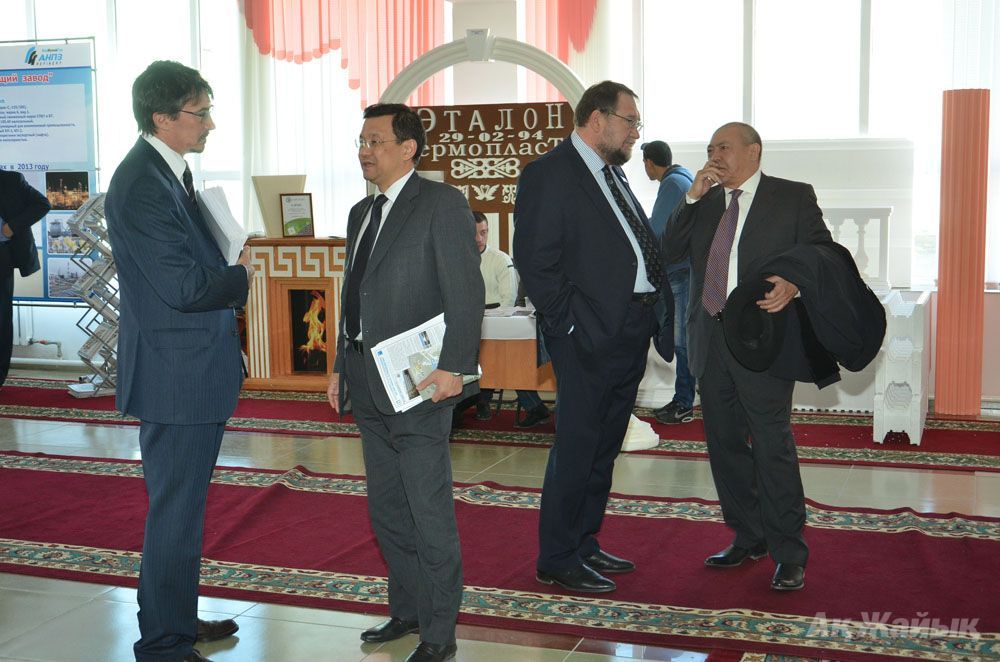 Bradley Middleton, TCO Operations Manager, who took floor after the chairman of "NADLoC", confirmed the information about 20 000 new workplaces, but haven't mentioned a word about orders for local companies.
According to B. Middleton, the basis of GFP is the concept of modular construction that provides pre-assembly of modules in Kazakhstan and overseas. Partnership strategy between Kazakhstan companies and leading machine-building enterprises has been developed for the purpose of increasing their capacities and creation of opportunities for modular construction in Kazakhstan, said Middleton.
The representatives of the Kazakhstan community voiced their complaints about the requirements that TCO places to local companies. For example, an engineering companies' corporation from the city of Uralsk that services pipelines in Karachaganak with sulphur containing products, made repeated attempts to cooperate with TCO, but unsuccessfully. Last time "Tengizchevroil" put forward a requirement - to have an experience of working at ambient temperature below 60 degrees C.
Sagat Tugelbaev, the representative of the group of engineering companies, offered partnership in the project for production of pipeline flanges and fittings.
Mr. Middleton re-addressed all complaints and proposals to Nurlan Serik, the director of TCO domestic market development department, presenting him as a very important person who is engaged in local content development. Nurlan Serik, in his turn, suggested to businessmen to discuss all issues outside of this hall and at another time. At the end of the session there was a big line of those who wished to exchange business cards with him.
Photos by Kanat Eleuov
November 26 2013, 16:40