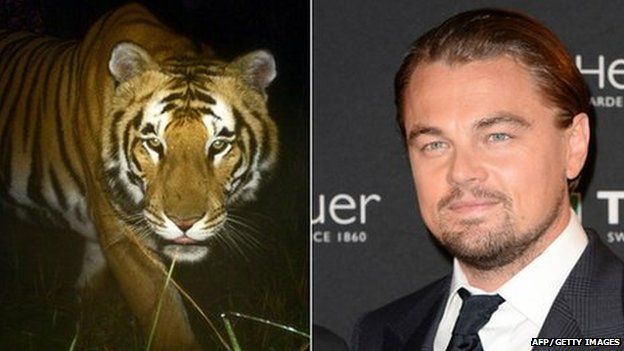 DiCaprio is a board member of World Wildlife FoundationHollywood star Leonardo DiCaprio has donated $3 million (£1.85 million) to help save tigers in Nepal,bbc.co.uk reports.
The Great Gatsby star made the donation to the World Wildlife Fund (WWF) via his charitable foundation.
The funds will be used to significantly increase the number of tigers in Nepal by 2022 - the next year of the tiger.
In a statement, the 39-year-old said he's "hopeful" the money will help "exceed the goal" of doubling Nepal's tiger population.
Nepal's tigers are classified as endangered and - as with the general tiger population - are under threat from "habitat destruction and escalating illegal poaching".
Art auction
DiCaprio's donation will help enforce anti-poaching patrols and protect and restore areas for the tigers to breed in Nepal.
So far, the foundation has helped increase the tiger population in Nepal's Terai Bardia National Park from 18 to 50.
"His foundation is all about delivering real results for conservation on the ground and empowering local communities; nowhere is that more evident than in Nepal," said Carter Roberts, president of the WWF.
The DiCaprio Foundation aims to protect "Earth's last wild places and foster a harmonious relationship between humanity and the natural world".
Earlier this year, the foundation raised $38.8 (£23.9m) million through donations and an art auction at Christie's in New York.
The tiger grant is the first from the proceeds of the auction, according to the WWF.
DiCaprio will next be seen on the big screen playing the lead in Martin Scorsese's The Wolf of Wall Street, due out on 17 January.
November 25 2013, 09:29