By Zulfiya Iskalieva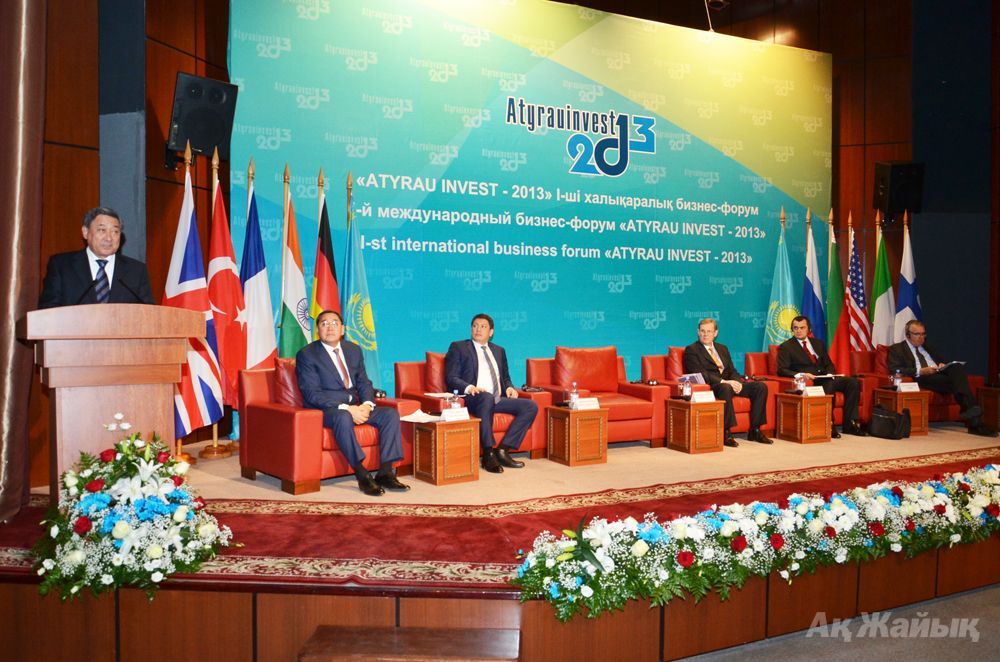 Over 40 memorandums and contracts were signed for 50 billion tenge on November 21 within the framework of the 1st international business forum "Atyrau Invest – 2013". Over 600 people from 12 countries participated in the forum.
The section "Kazakh Content Development and State-Private Partnership" was moderated by Lord Waverley, the Coordinator of Aktau Declaration.
The presentations were made by Kairat Bektugenev, the chairman of the board of National Agency for Development of Local content", Bradley Middleton, TCO Operations Manager, and Asylbek Dzhakiev, the Director of Entrepreneurs'' Chamber of Atyrau Oblast.
In the section "Investment projects for potential investors" the potential investors made presentations about the projects that they are proposing to implement in Atyrau. Among them were Indian "SAVA Global" (the construction of the pharmaceutical factory), "Otau International Hotel" ltd. (the construction of four-star hotel), "Elita" LLP (projects of the United Chemical Company implemented on SEZ territory - "National Industrial Petrochemical Technopark"), Glass Service" ltd. (the construction of windows production factory) and "Centrasia Technical Equipments" ltd. –(plant for hot-dip galvanized steel).
At the end of the forum a few memorandums were signed, including the memorandum on cooperation between the Akimat of Atyrau Oblast and the Government of the Republic of Udmurtia (RF). "Atyrau Neftemash" and Italian company reached an agreement on joint production of flanges in Atyrau. ATETs and ChevronMunaiGas reached an agreement on delivery of plastic pipes. Atyrau Refinery and Atyrau Society of the Deaf signed memorandum about production of items required for the needs of the plant. "Atyrau" SPK, "Meditsina" JSC and SAVA Global signed a tri-party memorandum about the construction of pharmaceutical factory in Atyrau.
November 22 2013, 16:10