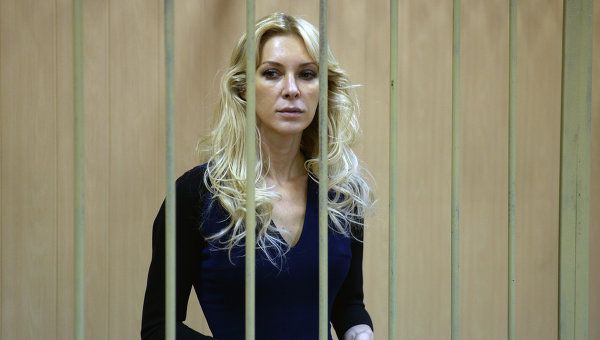 A woman accused of involvement in defrauding Kazakhstan's BTA Bank of billions of dollars is to remain in detention until February, ria.ru reported Thursday.
Yelena Tishchenko was detained in Moscow on August 31. Investigators say she led a group that helped Kazakh billionaire and former chairman of the board of BTA Bank Mukhtar Ablyazov launder BTA Bank assets worth $3.3 billion. She was denied parole on October 21.
Russian investigators have described her as a "trusted figure" for Ablyazov, who was detained on fraud and money laundering charges in France on July 31.
Ablyazov fled Kazakhstan in 2009, after prosecutors accused him of money laundering and fraud.
Kazakhstan, Russia and Ukraine are all seeking his extradition.
BTA was the biggest lender in Kazakhstan before it defaulted on its $12 billion debt and was taken over by the government in 2009.
Since 2009 it has filed a number of lawsuits against Ablyazov, accusing him of embezzlement.
Ablyazov maintains that the charges against him are politically motivated.
October 31 2013, 15:30