By Saule Tasboulatova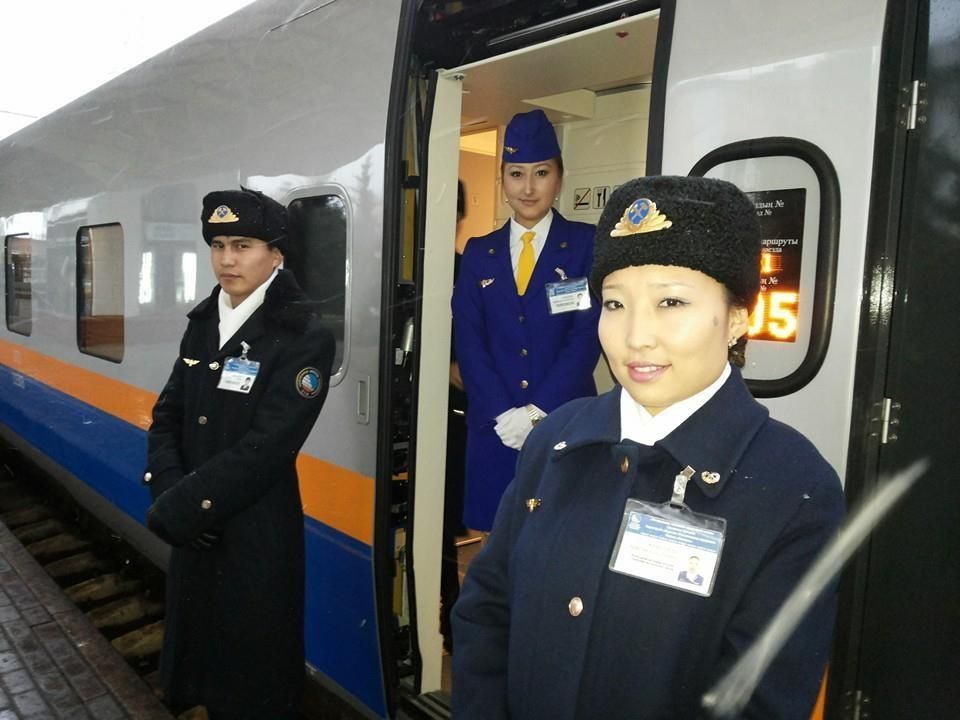 A new high-speed passenger train #19/20 bound for Atyrau from Astana has been launched on October 24 from Astana train station, reported "Passenger Transportation" JSC press service.
The train will depart every other day. Prior with one train in the fleet there was only one train service in 4 days. The travel time makes 22 hours 57 minutes from Astana to Atyrau and 22 hours 15 minutes back, the report reads.
The train consists of 22 cars: 2 - Grand class cars for two passengers have one section for people with disabilities, 2- "Business" class cars (two passenger) and 18 - "Tourist" class cars (four passenger).
Currently, there are two high-speed trains: Almaty-2 to Atyrau (77/78) and Astana-Atyrau (19/20). Both trains were launched this year.
The cars of the train are assembled at the joint Kazakh-Spanish plant "Tulpar-Talgo" in Astana. The cars were purchased within the framework of the program on upgrade and increase of the service life of the rolling stock of "Passenger Transportation" JSC. In accordance with the program, the plant will assemble 420 more cars by 2014.
It is worth noting that the launch of new high-speed trains allows to reduce the travel time 1.5 times. The travel time from Almaty-2 to Atyrau (distance 2695 km) will be reduced from 49 to 35 hours due to the launch of the new train.
As earlier reported, high-speed trains consisting of "Talgo" cars presently run in five directions: between Almaty and Astana, Almaty and Atyrau. Astana and Atyrau, Almaty and Shymkent, Almaty-2 and Petropavlovsk, Aktobe and Astana.
Another four high-speed trains running between Astana and Kyzylorda, Almaty and Aktobe, Astana and Zashchita, Almaty and Zashchita are planned to be launched within the program on transport infrastructure development till 2015.
October 28 2013, 14:38