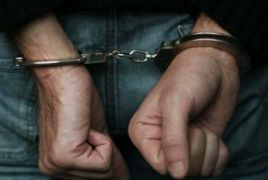 Large-scale arrests of migrants following recent clashes between the police and an angry mob of nationalists showed no sign of nearing an end in Russia at the weekend as police announced the detention of nearly 700 migrants in the Moscow Region, according to RIA Novosti.

Police said 675 people from Central Asia were detained as part of Operation: Anticriminal on Friday, Oct 18, and that they had been fingerprinted and their details taken down. Officers recorded 159 violations of migration legislation, including 105 offenses punishable by deportation, police said, adding that 11 cases into forged documents and illegal entrepreneurial activity had been opened.

City police chief Anatoly Yakunin said Friday that Moscow police will hold weekly operations to round up unauthorized migrants, unveiling a strategy apparently aimed at alleviating discontent over growing numbers of foreign workers in the city.

The latest raids appear to be an attempt to placate the nationalist sentiment that flared up in the southern Moscow suburb of Biryulyovo last weekend over the fatal stabbing of a local man. An Azerbaijani man was arrested and charged with the murder this week. On Sunday, before the suspect had been apprehended but amid rumors the murderer was a migrant, an angry mob stormed a local vegetable warehouse and shopping center where migrants were reportedly employed, and clashed with police after rallying to demand that the murderer be caught and changes made to migration law.

On Monday, police raided the vegetable warehouse and arrested over a thousand workers in what they called a preemptive crackdown on illegal migration. On the same day, the market was closed on sanitation grounds.

Anti-migrant sentiment has increased in Russia over the last 10 years in reaction to a huge influx of migrant laborers from the North Caucasus and Central Asia, and Moscow Mayor Sergei Sobyanin promised repeatedly to take a tough stance on migration to the Russian capital during his recent successful election campaign.

However, while popular sentiment remains staunchly hostile to large-scale migration, the government is acutely aware that migrant labor is vital to the economy, as Russia's demographic profile means the number of working-age people is falling rapidly.
October 25 2013, 10:05