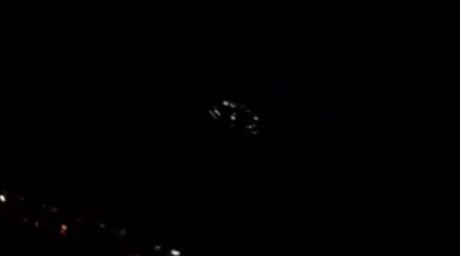 A shot from youtube video
Two young men have managed to make a video of an unidentified flying object that looks amazingly like a classical UFO from American movies hovering over Almaty, Tengrinews reports.

Description of the YouTube video says that the video was made on October 20 from a window of an apartment building of Shakhristan residential complex (at the crossing of Navoi and Toraigyrov streets).
The UFO in the video resembles a disk with some illumination inside. According to the authors of the video, the flying disk was hovering over the buildings for some time, but promptly flied away when they started shooting.

The video uploaded by someone nicknamed zharbek07 is getting a low of views and is widely discussed in the social networks.

UFO experts have made no comments on the video so far.
October 24 2013, 16:30