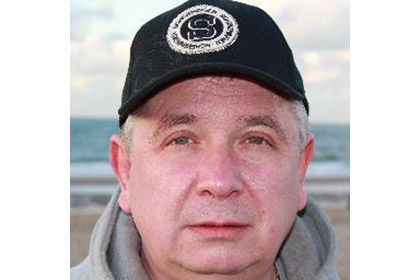 Dmitri Borodin. Photo from twitter
The Russian Foreign Ministry on Tuesday summoned the Dutch ambassador in protest over the alleged abuse and beating of a senior Russian diplomat in The Hague.

Ambassador Ron van Dartel was handed a formal protest note over the "provocation" against Russian envoy Dmitry Borodin, the ministry said.

Borodin, the Russian embassy's second highest official, has said that he was beaten by uniformed men who came to his home in The Hague late on Saturday.

"They claimed that neighbours had told them that children were being abused in this flat," the diplomat told the Itar-Tass state news agency.

Despite his insistence on diplomatic status, the intruders threw him on the floor and handcuffed him. "I was also hit with a baton on the head," Borodin said.

Borodin said on Twitter that he was subsequently taken to a police station with his two children, where they were held between 23:00 and 03:00 on Sunday. He said that his 4-year-old daughter had some hair ripped off her head when she refused to be taken to the police station.

"No foreign, i.e. Soviet diplomat was beaten with a baton during the Cold War. No kids had their hair torn off by police," Borodin wrote.

President Vladimir Putin said the incident was a serious breach of diplomatic conventions and called for a quick investigation.

"We expect an explanation from the Dutch and that those responsible will be punished," Putin told reporters in Bali, Russian media reported.

A spokesperson of the Dutch embassy in Moscow referred all questions to the Foreign Ministry in The Hague, which did not immediately comment.

The incident threatened to further undermine relations between Russia and the Netherlands, which are already strained over the seizure of a Dutch-registered Greenpeace ship and the arrest of all 30 people on board.

Activists on board the Arctic Sunrise last month protested against Russian oil drilling in the Arctic by attempting to storm an oil rig. However, the daring protest was thwarted by coast guards.

The Russian Foreign Ministry summoned van Dartel on 18 September, to tell him that Greenpeace had acted in "provocative and life-threatening manner".

Dutch authorities have said that they will initiate arbitration proceedings against Russia under the UN Convention of the Law of the Sea to secure the release of the activists, who are facing charges of piracy.

Greenpeace International is registered in the Netherlands.
October 9 2013, 16:47