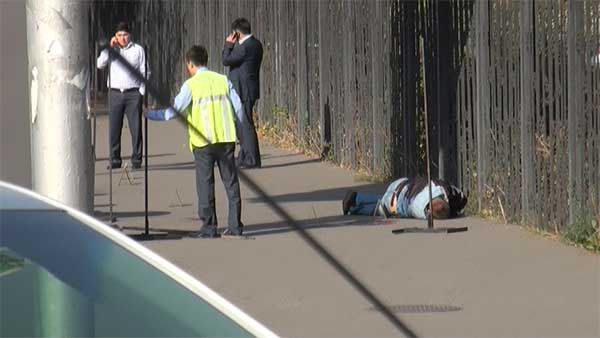 An armed assault on cash collectors in the center of Almaty left one dead and one seriously wounded, the Almaty police spokesman told IA Novosti Kazakhstan.
"At 09.00, at the intersection of Zheltoksan and Satpayev streets unknowns committed an armed attack on officers of Travel Express company that sells air and train tickets leaving one of them dead and seriously wounding his colleague, who is now hospitalized," the police representative said.
The street was crowded at the moment and the shootout happened in front of a number of passers by.

Currently entire police personnel is involved in a manhunt on the criminals.
Preliminary investigation has shown that robbers took away 4m tenge.



September 26 2013, 12:06