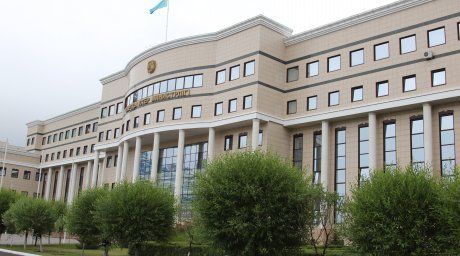 Kazakhstan is planing to introduce visa-free regime for several European Union countries for summer periods starting from 2014 to boost tourism, Tengrinews reports citing Kazakhstan Deputy Foreign Minister Rapil Zhoshybayev as saying at the meeting with foreign ambassadors and consuls.

"The European Union is developing new visa rules. We are doing the same thing and we have new visa issuance rules similar to those offered to by the Schengen zone. Visa procedures will be simplified for many countries. Starting from next year we want to introduce visa-free summer periods for some of the EU countries. We want to see how it goes next summer. This will be a pilot project," Zhoshybayev said.

He did not name the countries, but said that Croatia and Montenegro were among them.

"We are talking about EU countries and the countries that provide visa-free regimes for us, the countries like Croatia and Montenegro that tourist-oriented, for example. We will work to gradually expand this list," the Vice-Minister said.

There are currently several difficulties hindering Kazakhstan tourists from traveling to Schengen countries, he said. "There are difficulties in the processing time and submission of required documents. We are currently simplifying the procedures to make it simpler for Kazakhstan tourists. We have already reduced the list of the required documents and set very good conditions for the EU citizens traveling to our country," Zhoshybayev said.
September 24 2013, 11:53