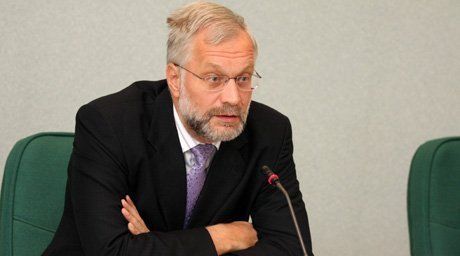 Governor of the Kazakhstan National Bank Gregory Marchenko believes it best that the ex-chairman of Kazakhstan's BTA bank Mukhtar Ablyazov is tried in Britain or France. He said this in an interview to Prime news agency.

"The official position of our law enforcement officials is that he should be extradited to Kazakhstan. Their position is understandable; they are responsible for their part of the work. But it would be very hard to prove to the international community that his trial will be fair if he is extradited to Kazakhstan," Marchenko said.

"However hard our judges and prosecutors try, however transparent all the processes are made, everyone will still be saying that the verdict is not fair. Even thought he is not a political figure.

"It would be best that he is tried in Britain or France, but tried fairly and given the term he deserves, and that the country he is tried in makes sure that he serves the term he is given. In this case no one will be claiming that something was done incorrectly, or the trial was unfair or any authorities were exceeded," he continued.

Mukhtar Ablyazov was arrested on July 31 not far from Cannes. He was apprehended on an extradition request of Ukraine.

After the arrest the Aix-en-Provence court decided to leave Mukhtar Ablyazov in custody until the decision on his extradition is made. Later the court denied him release on bail as it was not sure he would not flee from France if released.

His extradition is sought by Kazakhstan, Russia and Ukraine as Ablyazov is wanted in all of these countries for major fraud.

According to Solange Legras, Attorney General of Aix-en-Provence Court, French court is not planning to decide on the possible extradition of Mukhtar Ablyazov any earlier than in spring 2014.
September 17 2013, 17:15