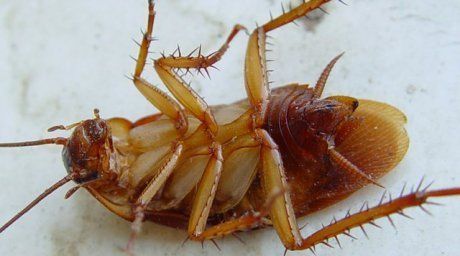 Gigantic cockroaches are spreading in Ust-Kamenogorsk city in eastern Kazakhstan. The largest of the insects reach 7 centimeters (2.7 inches) in length, KTK channel reports.

Utility services have started an emergency extermination of the insects using chlorine. But the disinfectant of sewages and manholes inhabited by the cockroaches doesn't work very well.

The rumor was that cockroaches escaped from the local Ecology and Biology Center, but the center has denied them by saying that the center only had Madagascar hissing cockroaches. "You can come and see our cockroaches. We keep them in compliance with all the rules and they cannot just escape at will," deputy director of the Ust-Kamenogorsk biological center Yuryi Lukyanets said.

According to local naturalists, the type of cockroaches that is now roaming Kazakhstan's Ust-Kamenogorsk originated in South-Eastern Asia. It is most likely that the insects were brought to the city in packages with some imported goods. According to the experts, it will be hard to eradicate the cockroaches, because this type is very lively. The only hope is for a very cold and frosty winter.
September 12 2013, 14:54