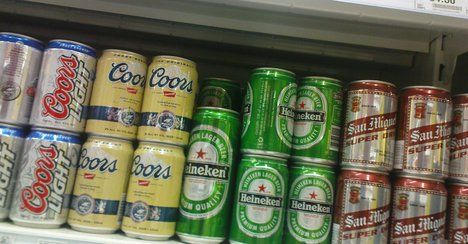 A new alcohol restriction law which was enforced in Turkey on Monday, drew harsh criticism in the country.

The law, proposed by the ruling Justice and Development Party, limits alcohol advertising and brings strict restrictions on the sale of alcoholic beverages and penalties for those violating the law. The sale of alcoholic beverages will be banned between 10:00 p. m. and 6:00 a.m.

Turkish President Abdullah Gul approved the law on June 11. The restriction drew harsh criticism across the country, especially in Istanbul's busiest touristic district Beyoglu known with its vibrant night life.

Shop owners expressed their deep concerns over the new law. "We are trying to do business at the heart of Istanbul's night life and we do our sales mostly after 10 p.m. My sales will hit bottom with a 70 percent decline. We are considering to change the sector, " a shop owner told Xinhua in his small shop that only sells alcohol and cigarette.

Under the law, alcohol companies are not permitted to promote their brands and logos, and shop owners are not allowed to promote any alcohol companies' logos or brands.

"Where will I put my products? How can I cover all these logos? For today as a temporary solution, we are planning to cover the shopwindow with curtains," said another shop owner. While shop owners said that they have to obey the law due to the high penalty, they also express concerns about business dispute.

"When a costumer comes to my shop and ask for alcohol, what will happen if I refuse him? How can I convince him to obey the law?" a shop owner said, adding that the disputes will be inevitable.

"The government doesn't have the right to tell me at what time I will drink, and dictate me what to drink," said a young man in Istanbul's Istiklal street. Many sector representatives said that such restrictions are not necessary in Turkey, as the consumption of alcoholic beverages is already very low.

Turkey has a 95-percent Muslim population.
September 11 2013, 15:45