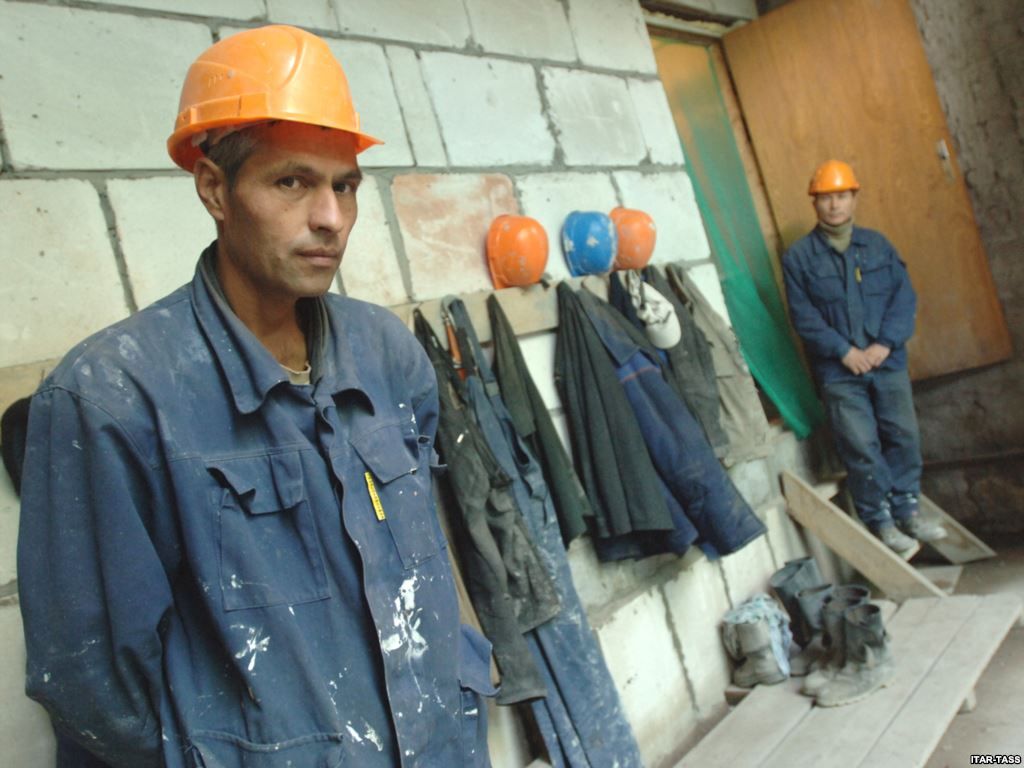 In a rare piece of good news for Central Asian labor migrants, Astana has announced that it is easing migration regulations to allow some of the thousands of workers from neighboring states toiling underground in Kazakhstan to come out of the shadows.

The government plans to simplify the procedure by which individual citizens of Kazakhstan can hire foreign workers by the end of this year, an official said on September 6.

The Interior Ministry has drawn up a bill that "substantially simplifies the recruitment of foreign workers by individuals," Serik Sainov, head of the ministry's Migration Policy Department, explained in remarks quoted by Tengri News.

Once the bill is passed by parliament, a Kazakh citizen and a foreign laborer can simply sign a contract, and the laborer can then apply to the migration police for a one-year work permit.

This measure will benefit the government by improving tax receipts, but it will also boost the rights of thousands of labor migrants currently working underground as they attempt to circumvent complicated migration procedures. It will apply to thousands of female migrants working as domestic help or nannies, for example, offering them the opportunity to acquire legal status.

Oil-rich Kazakhstan is a magnet for labor migrants from poorer neighbors such as Kyrgyzstan, Tajikistan, and Uzbekistan. Some work legally, some work underground, and some are trafficked against their will.

There are currently 25,600 foreigners working legally in Kazakhstan (0.28 per cent of the economically active population), Sainov said. Nearly a quarter is from China (5,903); the next largest groups are from Turkey (3,359), India (1,106), and the United Kingdom (1,502). These are all countries that send large numbers of contractors to work in Kazakhstan's oil and gas industry.

These figures are the tip of the iceberg and conceal the true picture, since Central Asian migrants can enter Kazakhstan without visas and then work underground. Acquiring work permits is a lengthy, complex and costly process for employers, who have to jump through rigorous hoops to prove why they need foreign labor. (The new regulations will not ease those rules, since they apply only to individual citizens of Kazakhstan wishing to employ a migrant and not to companies.)

The easing of conditions in Kazakhstan comes in sharp contrast to developments in neighboring Russia, where Central Asian labor migrants are frequently vilified and abused, and sometimes even murdered.
September 6 2013, 15:08