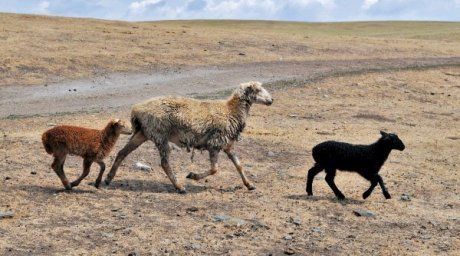 Sheep at drought-hit field. ©RIA Novosti
The changing climate in Central Asian countries may have a significant effect of the region's food security, Interfax-Kazakhstan reports citing Dr. Guenael Rodier, Director of WHO Regional Office for Europe (WHO EURO).

"Climate change will soon start to affect such fundamental conditions of health as food and water security and air quality. In general, the forecast for Central Asia is that harvests will become less ample under the effect of precipitation changes, floods, etc.," he said at a press-conference in Astana.

WHO (World Health Organization) office in Kazakhstan says that "a 30 percent decrease of harvest is forecast for Central Asia by 2050".

"Kazakhstan's population is expected to reach 24 million people by 2050 because of the demographic growth, migration and increased life expectancy. These processes cause an additional demand for food," the press-service writes.
September 6 2013, 09:35