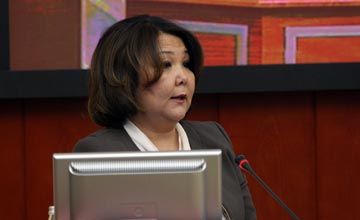 Kazakhstan has backed Yerevan's decision to join the Customs Union of Russia, Belarus and Kazakhstan, according to Kazakh Minister of Economic Integration Affairs Zhanar Aitzhanova.

"We fully support Armenia's initiative and political decision to join the Customs Union. Kazakhstan's position, I believe, will be expressed at the high level soon," said Ms. Aitzhanova after the Government's meeting on Wednesday.

In her words, the Customs Union is open to new members. "However, the final decision on Armenia's accession will be made at the highest level," she added.
September 4 2013, 14:18