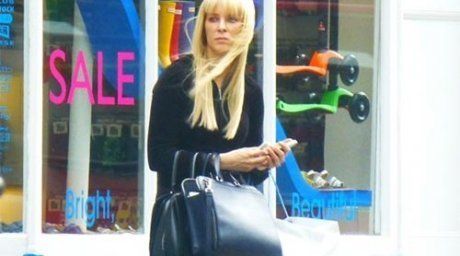 One of Mukhtar Ablyazov's lawyers Yelena Tischenko has been arrested in Moscow, Kommersant writes. The former chairman of Kazakhstan's BTA Bank multibillionaire Mukhtar Ablyazov was arrested thanks to her, although she never knew that she was helping the prosecutors locate him. Tischenko's contacts were tracked and see led the detectives to Ablyazov.

The investigation department of Russian Interior ministry suspects the woman of money laundering and legalization of assets totally worth over $3.3 billion in Russia. Those are the assets illegally siphoned off from BTA bank of Kazakhstan by its ex-banker Mukhtar Ablyazov.

Tischenko, 37, is a citizen of Ukraine. She was apprehended on Friday, August 30, in Balchug hotel. She arrived in Moscow the day before from Nicosia. The suspect was delivered to the temporary detention center and later to the Tver court of Moscow for a hearing on he arrest. Tischenko refused to say anything to the police before here first hearing. But the hearing on her arrest was postponed by 72 hours.

The hearing was held today and Judge Aleksey Krivoruchko sustained the motion of the prosecutors and left her under arrest for two months, until October 31.

Tischenko's lawyers will now have to deal with the issues related to custody over her children who were living with their mother after she got divorced from her husband.

The investigators working on the case believe that Tischenko was the very person who recruited people for the "BTA operations" and led the group that organized deals that made the activities of the criminal group seem legal. She is charged with a large scale fraud as part of a criminal group and legalization of illegally obtained funds.

According to the investigators, Yelena Tischenko met Ablyazov in 2010 and started working for him as a regular lawyer, but later became his trusted person. Later she started coordinating in Russia Ablyazov's money laundering activities and legalization of the embezzled property "for the purpose of making it look like legally obtained property" and "to prevent seizure or interlocutory injunction of these assets by the creditors, with Deposits Insurance Agency being one of them". According to the investigators, the lawyer came to Moscow to "solve a problem" with one of such assets: Kolpino logopark in Saint-Petersburg.

Mukhtar Ablyazovwas tracked down through Yelena Tischenko who is a former wife of his Ukrainian business partner. She attended a hearing on one of the cases related to Ablyazov and then visited a villa in France. This villa was where the exile banker was arrested later. According to Kommersant newspaper, French investigators were tapping Tischenko's phone calls, as well as those of other former top managers of BTA bank, including Mukhtar Ablyazov. The content of their conversations convinced the French investigators of the criminal nature of the activities of the banker and his associates.
September 4 2013, 09:57