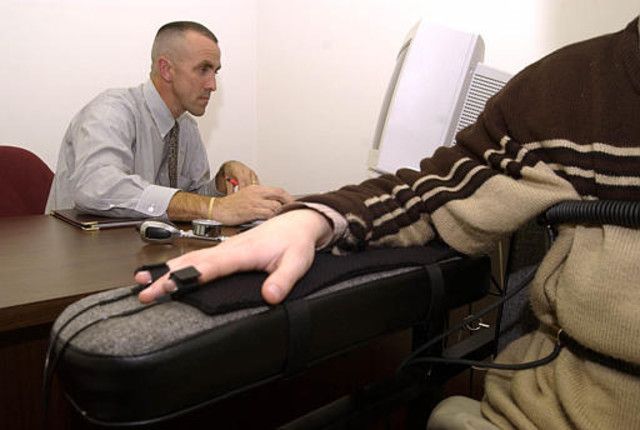 When Michael Eggleton arrived in Kazakhstan in 2009 after three banks defaulted on about $20 billion in debt, he thought something drastic had to be done.

So the former Merrill Lynch & Co. and Credit Suisse Group AG banker, who had been appointed chief executive officer of Almaty-based Eurasian Bank JSC, flew a polygraph machine into the Central Asian country to bolster client trust.

The bank, Kazakhstan's 10th largest, was losing money, and Eggleton's predecessor, Zhomart Yertayev, had been arrested on suspicion of embezzlement in connection with $1.1 billion in losses at Alliance Bank, which he led from 2002 to 2007. Yertayev, who denied wrongdoing, was convicted in 2011.
"We had just come through one of the biggest economic crises in the world, and I had just arrived in a new country," the 44-year-old, U.S.-born Eggleton said in an interview in Almaty in July. "There was no confidence in the banks. I was trying to address concerns of the market, and internally I saw it was going to be a war collecting money back from people."

Kazakhstan, with about 3 percent of the world's proven oil reserves and 1 percent of its gas, ranks 133rd out of 176 nations on Transparency International's 2012 Corruption Perceptions Index, behind Uganda and Nicaragua. Graft is pervasive in banking, with every seventh borrower saying they paid a bribe to secure a loan, according to a poll conducted last year by Sange Research Center in Almaty.
Bribery Probe

Eurasian Bank's owners, Alexander Machkevitch, Alijan Ibragimov and Patokh Chodiev, also control London-based mining company Eurasian Natural Resources Corp. (ENRC) The ferrochrome, iron ore and aluminum producer is under investigation by the U.K.'s Serious Fraud Office for alleged bribery in Kazakhstan and the Democratic Republic of Congo. The firm said this month that it will "cooperate fully" with the probe.
The polygraph -- a laptop computer with wires and sensors that connect to a subject's hands, arms and chest -- has led to a drop in theft, including kickbacks for lending, Eggleton said, declining to provide figures. The bank was the third-least corrupt among 24 commercial lenders in the February 2012 Sange poll, which asked 500 Kazakh businessmen and mortgage borrowers whether bank employees had sought payments to facilitate credit.

Eurasian Bank's average return on equity rose to 25 percent this year compared with 2.2 percent in 2010 and a loss in 2009.
'Extreme Measure'

Eggleton started using the polygraph on a routine basis in January 2010, the same year he hired actor Gerard Depardieu to appear in advertisements for the bank. While the test is voluntary, employees who decline to take it aren't eligible for bonuses or promotions, he said.
"I have a problem with someone who has failed the test or who won't take it and is making decisions worth millions and millions of dollars," said the U.S.-born banker, who submits to a polygraph exam once a year. "If they are not taking it, that's fine and I won't be penalizing them, but I won't be making them chairman of a credit committee."

More than 600 people left Eurasian Bank the first year the lie detector was in use, reducing the number of employees at the corporate and retail lender to 2,010, the company said. The workforce is now more than 5,700.

"A polygraph is an extreme measure, but large global institutional investors that we talk to are increasingly concerned about the effects of bribery on businesses, especially in frontier markets like Kazakhstan where corruption is a serious problem," said Hugh Wheelan, managing editor of Paris-based Responsible Investor magazine.
'Big Brother'

BTA Bank JSC, Kazakhstan's biggest lender before it was taken over by sovereign-wealth fund Samruk-Kazyna four years ago, has sued former Chairman Mukhtar Ablyazov, claiming he embezzled more than $5 billion using fake loans, backdated documents and offshore companies. Ablyazov, arrested in France last month, has denied accusations of theft and money laundering, saying the lawsuits are politically motivated.

Banks, including BTA, Alliance Bank and Temirbank, restructured about $20 billion in debt after defaulting in 2009.

Nurbek Ayazbayev, Eurasian Bank's deputy CEO, said he was "shocked, thinking they don't trust me" when first asked by e-mail to submit to a polygraph. He said he changed his mind after learning that Eggleton had taken the test, and he answered questions for 30 minutes in a dark room about whether he had received any kickbacks for providing banking services or loans.
August 29 2013, 12:43