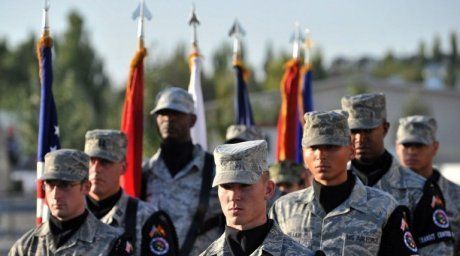 The U.S. consider it premature to discuss relocation of Manas air base from Kyrgyzstan to some other Central Asian country, Tengrinews.kz reports.

"It would be premature to make any assumptions on whether the United States consider other Central Asian countries for the hypothetical relocated of the facilities, and is they do where exactly they will be relocated to. It is too early to talk about it," the press-service of the U.S. Embassy in Kazakhstan said.

"But we would like to emphasize that the United States are not seeking to establish a permanent base or facility in Central Asia," the Embassy wrote in response to the question of Tengrinews.kz on whether Manas air base may indeed be relocated from Kyrgyzstan to Kazakhstan.

Earlier several Kazakhstan media outlets wrote that U.S. military command may relocate Manas military air base from Kyrgyzstan to Kazakhstan. In particular, KazTAG reported that the U.S. were allegedly not planning to fully shut down the operations in Central Asia and were looking for a new place to relocate its base to. Kazakhstan's Aktau and Shymkent were among the options allegedly being considered.

Zhanbolat Ussenov, a spokesmen of the Kazakhstan Foreign Ministry, earlier dismissed the rumors of the alleged relocation of the American military air base Manas from Kyrgyzstan to Kazakhstan and said that they we so groundless that were not even worth being comment on.

"This news is a misinterpretation of the American commander's statement. We are unaware of any talks on transfer of the U.S. military base from Kyrgyzstan to Kazakhstan. In this relation, Kazakhstan Foreign Ministry deems it unnecessary to comment these rumors," Ussenov said.


August 29 2013, 12:14