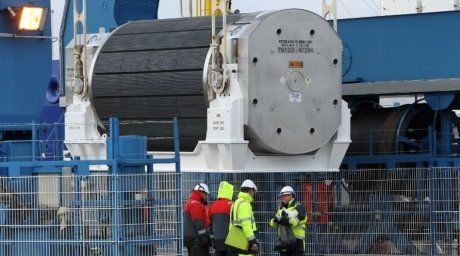 The U.S. are going to transfer more than 18 tons of nuclear wastes of American-origin from Japan over to Kazakhstan for processing them into fuel for nuclear power stations, Vzglyad reports.

The U.S. Federal Register states that the uranium-containing material was "originally obtained by Nuclear Fuel Industries, Ltd. from nuclear fuel manufacturers in the United States pursuant to several Nuclear Regulatory Commission licenses". Now the company decided to transfer it to Ulba Metallurgical Plant in Ust-Kamenogorsk, Kazakhstan, for "recovering uranium from fuel fabrication scrap where it will be fabricated into fuel pellets to be used by six electric utilities".

The spokesman of the National Nuclear Security Administration (NNSA) Joshua McConaha said that this deal became possible thanks to the agreements on peaceful use of nuclear energy between the United States, Japan and Kazakhstan. The agreement was approved by the NNSA.

Earlier Kazakhstan Government gave up the idea of hosting a suggested international nuclear fuel bank at the Ulba Metallurgical Plant due to seismicity of the East Kazakhstan oblast. Gennady Koreshkov, the director of the Regional Environment Safety Department, said that according to the international standards, such banks cannot be placed at seismically active territories.
August 26 2013, 09:42