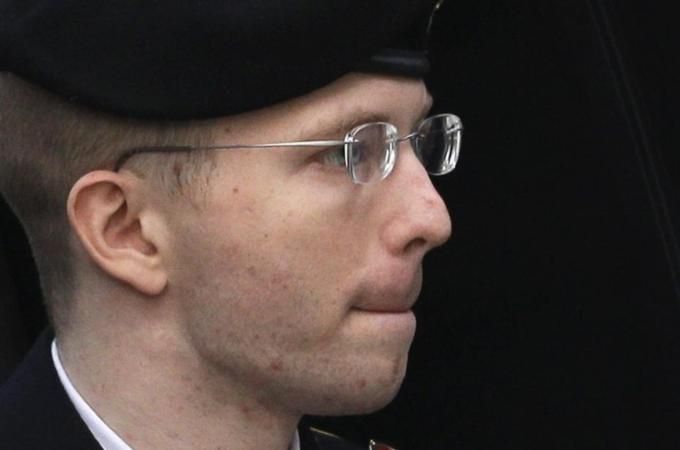 Jailed US soldier announces plans to live as a woman named Chelsea and wants to begin hormone therapy.
Bradley Manning, the US soldier sentenced to 35 years in prison for leaking secret documents, has said he considers himself to be a woman.
"As I transition into this next phase of my life, I want everyone to know the real me," the 25-year-old said in a written statement provided to NBC channel.
"I also request that starting today you refer to me by my new name and use the feminine pronoun, I am Chelsea Manning.
"Given the way I feel and have felt since childhood, I want to begin hormone therapy as soon as possible," the statement said.
Dishonourably discharged
On Wednesday, a military court sentenced Manning for handing secret government documents to WikiLeaks, resulting in the US' biggest-ever security breach.
Manning leaked about 700,000 Iraq and Afghanistan battlefield reports and US State Department diplomatic cables in 2010 while working as an intelligence analyst in Iraq. He also leaked video of a US helicopter attack in Baghdad in which at least nine people were killed, including a Reuters news photographer.
According to the court ruling, Manning would be demoted to private, from private first class, and dishonourably discharged from the US military.
Manning will be imprisoned at the US Disciplinary Barracks in Fort Leavenworth, Kansas.
Manning's defence attorney David Coombs told NBC he is hoping officials at the military prison will accommodate Manning's request for hormone therapy.
If not, "I'm going to do everything in my power to make sure they are forced to do so," Coombs said.
The army said it does not provide hormone therapy or sex-reassignment surgery.
"All inmates are considered soldiers and are treated as such with access to mental health professionals, including a psychiatrist, psychologist, social workers and behavioural science noncommissioned officers," army spokesman George Wright said.
August 23 2013, 10:54