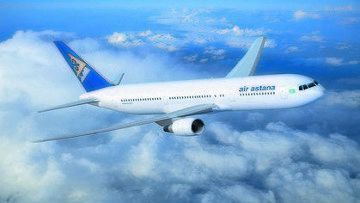 An Air Astana plane performing Astana-Almaty flight returned to the airport of departure after the crew suspected smoke in the cabin, according to the air carrier's media service.

A Boeing 767-300 took off the airport of Astana August 21 at 18.50, but due to a smell of smoke inside the cabin had to land back in the capital's airport.
The emergency landing procedure lasted in normal mode.
Passengers were flown to Almaty on a back up plane.

Engineers examined the aircraft and discovered a breakage in the air conditioning system.
After the AC was mended and Civil Aviation Committee gave approval, the plane was recommissioned to perform flights in accordance with the schedule, the company announced.

August 22 2013, 16:12