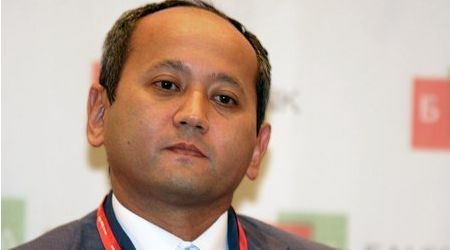 Mukhtar Ablyazov, a fugitive Kazakh banker now arrested in France, has agreed to wear an electronic bracelet, writes zakon.kz.
His lawyers will speak before court today and will insist that their client be set free from the French prison. The defense proposes to release the oligarch on bail and put a bracelet on him so police is able to track his whereabouts, Kazakh TV channel KTK reports.
Three countries, Ukraine, Russia and Kazakhstan are seeking the tycoon's extradition at the moment. Besides him, Kazakhstan is searching for another two fugitives who have had relation to embezzlement from Kazakhstan based BTA Bank.

According to France's media, the sitting is going to be the first stage before considering the banker's extradition.




August 22 2013, 13:56