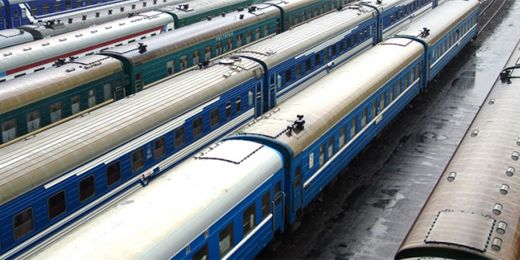 A manned electric locomotive hit an Almaty-Karaganda train when the latter was loading passengers at Almaty-1 station. The incident took place August 6 at 15.45 local time, according to the regional transport prosecutors, writes Tengri News.
Eight people were harmed, four of them hospitalized with bruises and closed craniocerebral injuries as the result of the collision.

Early reports say, the accident happened due to a failure in the locomotive's brake system. Reportedly, the operator had made several unsuccessful attempts to stop it.
Passenger cars are said to have received no damage. Later, the train to Karaganda left with a one hour delay.
Prosecutors have launched a probe into the case.
August 7 2013, 11:31