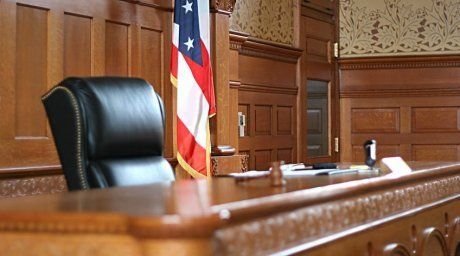 The 21-y.o. alleged victim of the sexual abuse testified against his American adoptive parents, The Milford Daily News writes.

The victim testified that his 49-y.o. adopting mother Linda Mayotte began getting in bed with him since he was 13, but he did not talk about this to anyone as he thought this was a normal behavior of a mother. The boy had lived in an orphanage in Kazakhstan before he was adopted by the American couple, so this was supposedly the reason why he was allegedly unaware of what having a mother is supposed to be like.

He said that everything started with a massage and "baby kisses". According to the alleged victim, he did not report the abuse because he was afraid of being separated from his sister and later from his son (DNA tests confirmed that the adopted son is the father of Linda Mayotte's third child born on Jan. 18, 2008).

A few years later he told about the harassment to his then-girlfriend after the mother accused him of stealing jewelry in 2009. This is the year when the American couple was arrested.

Laurel Singer, the attorney for Linda Mayotte, tried to convince the judges that the 13-y.o. boy was the aggressor in the house and her client was the one who was raped. According to Linda Mayotte, she was never the initiator and she was too afraid to apply to police as the adopted son threatened to accuse her of raping him.

Linda Mayotte, 49, and her husband Joseph Mayotte, 50, are on trial on 26 charges each, including statutory rape of a child, indecent assault, battery on a child under 14 and incest.
August 1 2013, 11:56