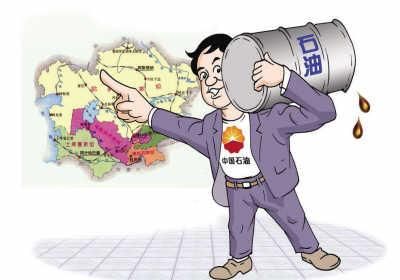 www.stockmarkettodayblog.com
Chinese state oil firm CNPC will buy a stake in Kazakhstan's giant Kashagan oil project, through back-to-back deals with Kazmunaigaz through which ConocoPhillips will exit, the Kazakh state oil firm said on Monday.

Lyazzat Kiinov, chief executive of Kazmunaigaz, confirmed the deal structure on the fringes of a summit of gas exporting nations in Moscow, telling Reuters that CNPC would pay more than $5 billion for the stake.

Conoco, which is in the process of whittling down its worldwide portfolio, has an 8.4 percent stake in the Kashagan project operator. Kiinov said he hoped the transaction would be completed quickly.

Sources familiar with the deal told Reuters last Friday CNPC was set to win Conoco's stake in the world's largest oil find in five decades, as Kazakhstan diverts more oil eastward towards energy-hungry China and away from saturated European markets.

They evaluated that CNPC would pay around $5.3-5.4 billion for the stake in the giant offshore field in the Caspian Sea.

Kazakhstan, home to 3 percent of the world's recoverable oil reserves, has moved in recent years to exert greater management control and secure bigger revenues from foreign-owned oil and gas projects.

Kazmunaigas entered the Kashagan consortium as a shareholder in 2005 and has since then doubled its stake to 16.81 percent.

Kazakh President Nursultan Nazarbayev and visiting British Prime Minister David Cameron on Sunday cut the ribbon to open the Bolashak (Future) oil plant which will process crude flowing from Kashagan.

Kashagan, with reserves estimated at 35 billion barrels of oil in place, is expected to produce its first oil in September.

Nazarbayev, who has ruled his resource-rich Central Asian nation of 17 million for more than two decades, said last week that a multinational consortium developing the field had invested $48 billion in about 13 years, making it the costliest oil project in the world.

During Kashagan's development, production will be gradually ramped up to 370,000 barrels per day in the second stage from 180,000 bpd in the first stage in 2013-14, North Caspian Operating Company (NCOC), which develops the field, said in a statement.

"Future development projects bear the potential to significantly increase production volumes and position Kashagan as an important contributor to the world energy market," it said.

Italy's ENI, U.S. major ExxonMobil, Royal Dutch Shell and France's Total currently all hold 16.81 percent stakes in Kashagan. Japan's Inpex owns 7.56 percent.
July 2 2013, 09:31