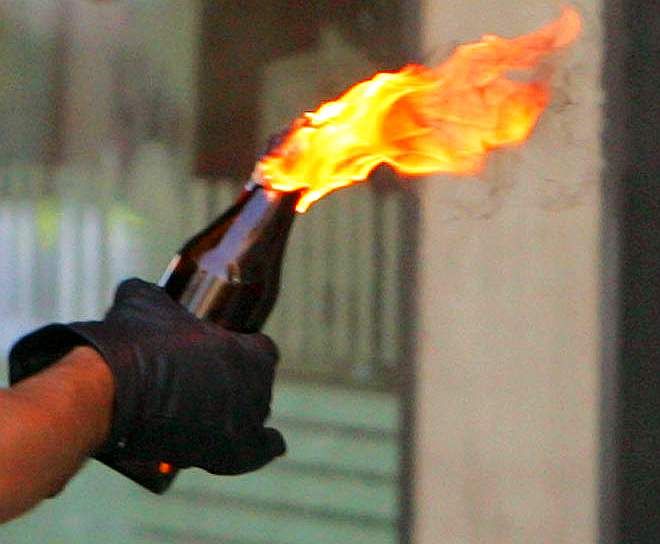 The buildings of court and prosecutor's office in the town of Atbassar were attacked with petrol bombs, reports a Tengrinews correspondent citing Internal Affairs Department of Akmola Oblast, the metropolitan province.
According to police media, unknowns threw two bottles with flame liquid into the session room of the district court causing fire.
Also, the unknows threw a Molotov cocktail into the window of prosecutor's office, however missed the target bringing no effect.
No victims and injured in both cases, the police said.
Internal Affiars Department noted that likely the unknowns acted upon hooligan motives.
"The bottles were thrown at night. They knew there would be nobody at the moment. Now all efforts are to detect and apprehend the persons involved in the incident," police media announcement reads.

Police presumes one of the versions is they knew that someone's papers were under consideration of prosecutors and the intention might have been to destroy paper evidence.

At the moment of ignition, at 03.25, in the building was an only security man. In almost 20 minutes the fire was put out.
The affected space includes the office of district court chairman - 4.5 square meters.
The damage is currently being calculated.
June 6 2013, 12:24