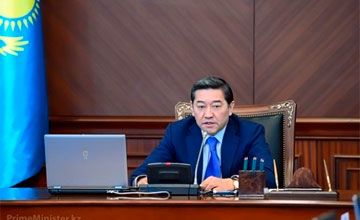 Prime Minister of the Republic of Kazakhstan Serik Akhmetov again called on the Government and big business to stop following an outdated principle that training vocational-technical personnel should be a mission of the Ministry of Education and Science.

"First of all, as the President said the new company should create its own education centers, and centers of technical retraining. For skilled workers it's the same school with a dual education in companies. Why can the dual system not be applied on the basis of these businesses?" Serik Akhmetov said at the session of the Government.

The task of Education Ministry in this case, the head of the Government says, is monitoring and control of these institutions. For this Kasipkor Holding company is ready to work with the Ministry to create modern centers of accreditation of experts in construction, industry, machine building, and chemical industry.

"We are faced with the fact that we have today in Astana the largest deficit of builders. We do not have welders, and skilled crane operators. Why don't constructing companies train workers in these occupations? If it is a medium-sized company, let it alone create a center. If not, let it pay the big companies and train their specialists at those centers. This question I am addressed to you, Yerbol Turmahanovich (Orynbaev - Vice Prime Minister), the Minister of Education Bakytzhan Zhumagulov and Minister of Industry and New Technologies Asset Isekeshev. You are to elaborate it and make proposals ", concluded the Prime Minister.
June 4 2013, 15:15