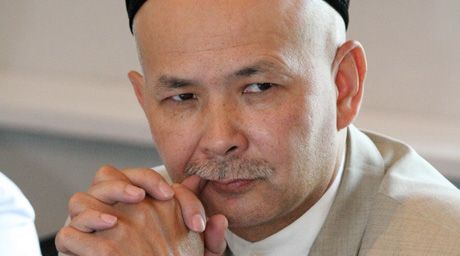 @tengrinews
Chairman of Kazakhstan's Muslim Union Murat Telibekov has been apprehended, reports a Tengri News correspondent citing media service of Almaty police.

According to police media, Mr Telibekov was detained until clarification of circumstances.
The reason for the arrest was a complaint from an Almaty resident, who stated that the head of Muslim organization called him to take part in an illegal rally before the city hall.

According to Mr Telibekov's wife Yekaterina, her husband had gone out for a walk and later called home from the Bostandykski police department.
"He said he was detained, but given no explanation. Now his mobile phone is off," she said.
As she told the reporter, Telibekov is being prevented from talking to lawyers. Yekaterina noted that relatives and familiars of him, believe his arrest is linked to the rally that has to be held today, June 4, in front of the akimat of Almaty.
Telibekov had urged city residents to come out for a peaceful rally in order to achieve meeting with Akhmetzhan Yessimov, the mayor of Almaty.



June 4 2013, 10:41