EUROPE PRESS RELEASES - Statement by President Barroso following his meeting with the President of the Republic of Kazakhstan Nursultan Nazarbayev - Our aim is to broaden the scope of our cooperation in all areas of mutual interest, and to support Kazakhstan's reform and modernisation efforts. When we spoke about these issues during the very fruitful meeting we just had President Nazarbayev and myself, we agreed that modernisation is not just about economic development. It is also about good governance and rule of law. We agreed on the importance of continuing our cooperation in these areas.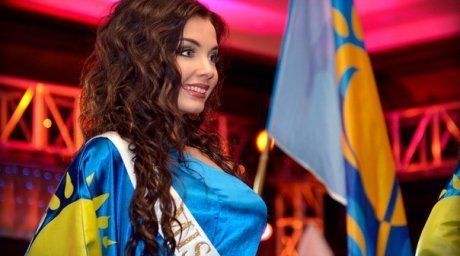 Tengrinews - Miss Karaganda-2011 representing Kazakhstan at Miss-Eurasia - 20-y.o. Anna Popova from Temirtau, a town near Karaganda city in central Kazakhstan, is representing Kazakhstan at the Miss Eurasia 2013, which is held in Antalya, Turkey
Trend - Kuwait embassy to open in Kazakhstan by year end - It is planned to open the embassy of Kuwait in Kazakhstan by the year end, the Deputy Prime Minister and Minister of Foreign Affairs of Kuwait, Sheikh Sabah Khaled Al-Hamad Al-Sabah said during a meeting with the Deputy Minister of Foreign Affairs of Kazakhstan Kairat Sarybay, the press service of the Ministry of Foreign Affairs of the Republic of Kazakhstan said.
Upstreamonline - Max tastes dust in Kazakhstan - The UTS-5 exploration well was drilled to a total depth of 931 metres, targeting the Uytas North prospect, but failed to encounter any producible hydrocarbons.
KAZINFORM - First Boeing 747 from US lands in Kazakhstan's Aktau int'l airport - American airliner Boeing 747 for the first time came down in Aktau International Airport after it has committed a transcontinental flight from the United States.
The Raw Story - Fugitive banker accuses Kazakhstan president of kidnapping - A fugitive Kazakh oligarch and dissident, who was granted political asylum in the UK before fleeing Britain to avoid a prison sentence, has accused Kazakhstan's president Nursultan Nazarbayev of kidnapping his wife and six-year-old child after they were deported back to central Asia from Italy last week.
June 3 2013, 17:05