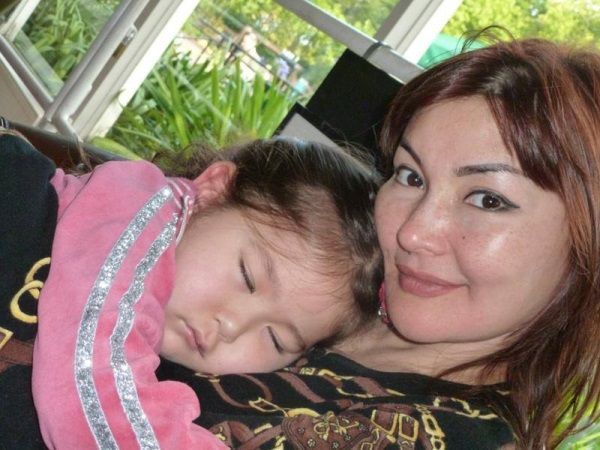 Shalabayeva with daughter Alua. @Facebook
The wife of the ex-BTA head Mukhtar Ablyazov, Alma Shalabayeva, who has been deported to Kazakhstan from Italy together with the daughter, is under written pledge not to leave, reports a TengriNews correspondent citing the official spokesman of General Prosecutor's Office Nurdaulet Suindikov.

"Police investigation has shown that Shalabayeva had been present in Italy on the basis of a passport with apparent signs of falsification, allegedly issued by the Central African Republic in the name of Ayan Alma. The expert test confirmed the passport was fake, what is a criminal offense in Italy. After Alma Shalabayeva's real nationality was revealed by her own words and confirmed by the Embassy of the Republic of Kazakhstan in Italy upon request from law enforcement agencies, the Italian authorities decided to deport Shalabayeva and her daughter to Kazakhstan (...) Currently, Shalabayeva is under written pledge not to leave," said Suindikov during a briefing in the presidential Central Communications Service.

He also said Italian prosecutors recognized the measures of police and the deportation act as legal and substantiated.
"Respectively, all claims laid down by Ablyazov about violations of rights and freedoms of Shalabayeva and her daughter committed by relevant agencies of Italy are groundless," he stated.
The representative of Kazakhstan's prosecution reported that Italian law enforcement agencies are continuing measures to locate and apprehend Ablyazov.

To recall, the spouse and daughter of the ex-banker were deported to Kazakhstan recently.
At the moment they are staying with their relatives in Almaty.

June 3 2013, 16:29