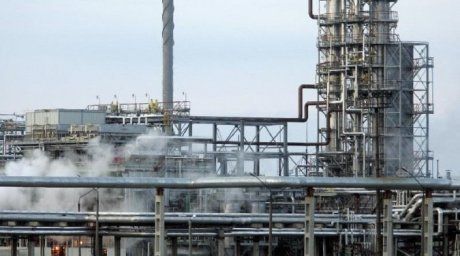 Pavlodar oil chemical plant has lowered the oil processing plans for 2013 to 4.8 million tons, KazTAG reports citing the refinery's Director General Shukhrat Danbai.

"We have set this year's oil processing target at 4.8 million tons. Kazakhstan government has signed the decree and banned import (of gasoline). But (shortly before that) Russian AI-92 petrol had been imported in the amount of 780 thousand tons, which is almost an annual consumption amount for Kazakhstan. That's why all the stocks are full and we expect some movement at the market only in the end of June," Danbai said explaining why the refinery was stocked up with its own products after the flow of Russian import at dumping prices in the Q1 of 2013.

The company had to suspend the catalytic cracking unit from April to August and slash the planed target for oil processing because of the difficult situation, he said

In December 2012 Danbai announced the refinery's plans to process 5.2 million tons in 2013. In 2012 the plant reached the 18 year maximum by processing 5 million tons of oil. In 2011 Pavlodar refinery processed 4.65 million tons of oil.
June 3 2013, 14:25