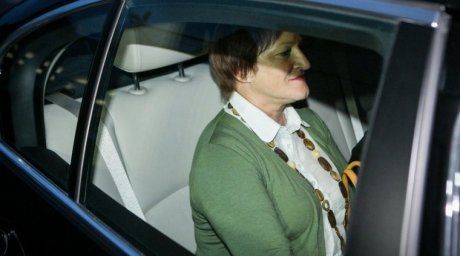 Lithuanian Economy Minister Birute Vesaite
Lithuania's president says the economy minister has been dismissed over a scandal involving her use of a private jet during government business.

Birute Vesaite will step down on June 3, according to a decree signed by President Dalia Grybauskaite on Wednesday.

The 61-year-old Vesaite, a member of the ruling Social Democratic Party, flew to Kazakhstan last week to attend a business seminar as a representative of Lithuania's government. Local media reported her trip was paid for by a corporation that had business interests in Kazakhstan.

Vesaite says she has done nothing wrong.

Vesaite's dismissal is the first ministerial change in the four-party coalition led by Social Democratic Prime Minister Algirdas Butkevicius since the center-left government took office in November. A new economy minister will be appointed later.
May 30 2013, 13:46