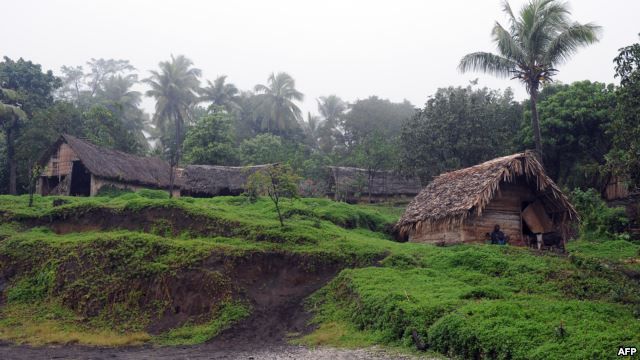 The tiny Pacific island nation of Vanuatu recognized Georgia in 2011. (file photo)
Georgian President Mikheil Saakashvili says the tiny Pacific island nation of Vanuatu has withdrawn its recognition of Georgia's breakaway region of Abkhazia.

Saakashvili, who held talks with Vanuatu Prime Minister Moana Carcasses Kalosil this week on the sidelines of the Asia-Pacific Water Summit in Thailand, announced on May 20 that Vanuatu authorities had "changed their mind" on Abkhazia.

Moscow was the first to recognize Abkhazia as an independent state after a brief war with Georgia in 2008.

Only a handful of countries have followed suit, including Vanuatu in 2011.

Saakashvili praised Vanuatu's policy reversal as "historic" and said it represented a "very serious defeat on the diplomatic front" for Russia.

Vanuatu never recognized Georgia's other breakaway territory, South Ossetia.
May 21 2013, 16:53