By Laura Suleimenova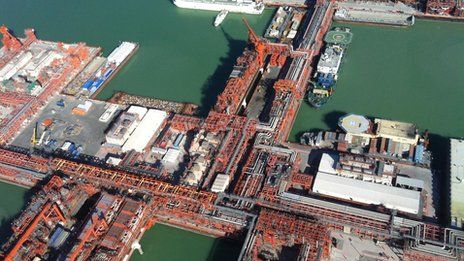 An insignificant small percent of Kazakhstan content in major oil and gas projects is a sore subject for local businesses. One of the reasons of such state of affairs is that Kazakhstan companies do not have international certificates which can grant them rights to participate in tenders.
It's no picnic to obtain international certificates. The complexity lies in its expensive and quite troublesome procedure that may take from several months up to one year. For 16 Kazakhstan companies this task has been eased by NCOC consortium, the operator of the North Caspian project, which agreed to shoulder all the costs required for training and certification of these companies. This became possible due to their long-term program of development of local content which they adopted in 2011.
At the recent ISO 9001, ISO 14001, ISO 22000 and OHSAS 18001 certificates awarding ceremony Ainur Netalieva, NCOC local content manager, in her speech said that with their help local suppliers would be able both to take part in NCOC tenders and increase the level of international competitiveness of their goods and services.
After the ceremony I asked NCOC representatives to what extent the purchasing volumes of goods and services would decrease, Kazakhstan companies including, due to completion of construction activities at the North Caspian project. My interlocutors refrained from specific figures, but reminded that after the construction phase the next phase of maintenance and servicing of the exiting operating units will start. At that stage there will be a big demand, not so much for goods, but for services of various companies, including local ones.
Let's hope that we wont' be left out in the cold again!
May 14 2013, 12:34