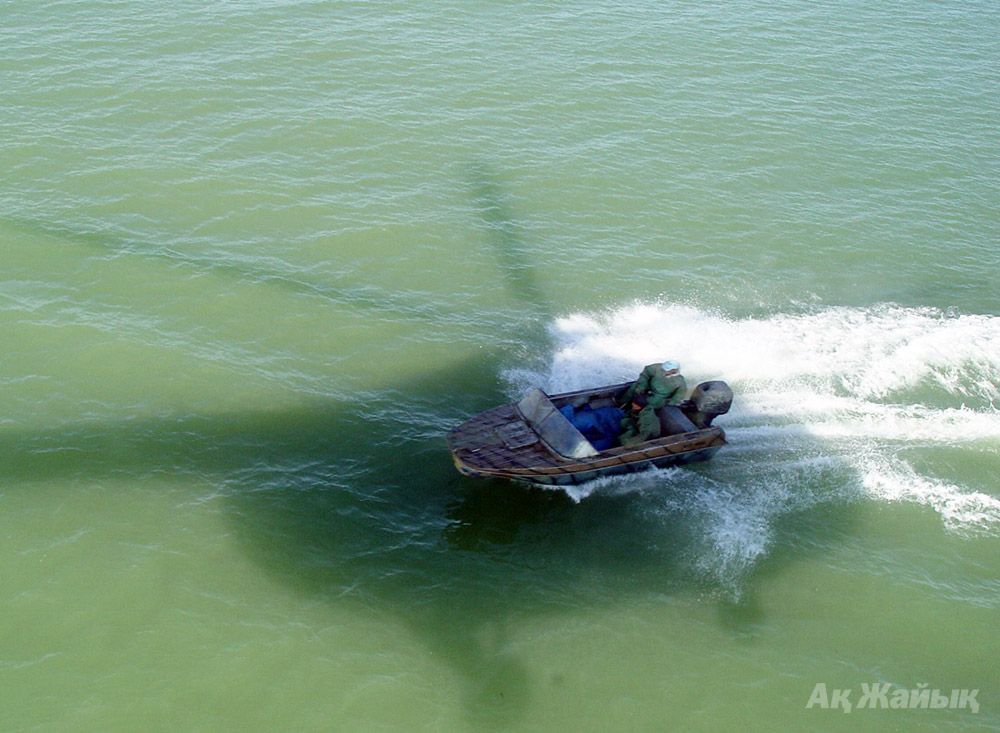 The border guards detained two boats with seven Russian poachers in the Caspian Sea. In the course of detention two poachers were wounded. They were taken to the Atyrau hospital, reported the RoK Border Guard media service.
On September 26, a border guard helicopter MI-8 patrolling over the Caspian Sea spotted 2 boats with poachers. The poachers ignored the border guards' order to stop the engines. On the contrary, they tried to speed away from the territorial waters of Kazakhstan. From the helicopter the Kazakh border guards opened fire at the boats' engines damaging them. Poachers detained. There were 7 Russian nationals on board: two of them wounded in legs.
According to Beken Kulniyazov, the physician of the oblast hospital traumatology department, two wounded persons - Garifmurat MAGOMEDALIEV, 21, and Sergey ZHERAVIN, 23, were taken to the hospital by border guards.
-Magomedaliev has a inflitrative wound of the lower third of shank and Zheravin inflitrative wound of middle third of both hips, said the physician. The injured persons were operated and their condition is now stable.
Murat SULTANGALIEV


September 28 2012, 10:34