By Laura Suleimenova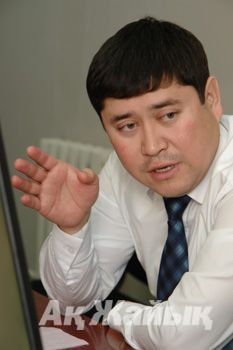 Kashagan project, which CNN Money recognized as the most expensive energy project in the past 40 years [$116bn], has grown heavier by another $65mln. NCOC, the consortium, will have to spend this much on construction of liquid process waste cleaning units, previously 'forgotten' in the design. 75% of the wastes are formation waters containing poisonous substances.
Last autumn, Atyrau Ecology Department denied Agip KCO's project that envisaged disposal of discharge waters from the Bolashak plant at 9 evaporation ponds, lagoons.
In its negative resolution, Environmental Protection Ministry stated discharge waters should not be poured to evaporation ponds.
Water with high hydrogen sulfide content needs to be treated and kept in hermetic tanks, the text read.
Bolashak's waters contain toxic materials in concentrations that significantly exceed all allowed limits.
In particular, the overage is, by weighed substances, 17-fold, mineralization, 13-fold, methanol, 815-fold, H2S, 1,366-fold and oil products, 34 times.
Initially, the plan was to inject formation waters into the subsurface; however, following two delays, in June 2012 it became clear that the project of pumping water into subsurface horizons will be actualized after 2-3 years.
To recall, at the time, the first oil at Kashagan was expected for March, then June and now September of 2012.
Ministry also had claims concerning recycled water supply, which Agip designers had forgotten at all.
In response, the company undertook to construct modular and stationed cleaning facilities in line with international standards within certain time.
The head of provincial environmental department Yerbol Kuanov says Agip recently presented a detailed design of cleaning units to be constructed till 2015, which provided reaching 30% recycled water supply at Phase 1 and up to 70% at Phase 2 [2014-2015].
Construction costs make $65mln.
Development of feasibility study and design estimates has started in April.
According to plan, in November, contracts will be signed on purchase of equipment and construction works.
Between January and May 2015, the facilities will be tested and launched.
Does it mean until 2015 the greater part of toxic materials will be poured to lagoons?
"For now, nobody cancelled the negative resolution, says Mr Kuanov. – The company can't protest it in court, therefore, the law is on our side. Our chairman [of Environmental Regulation and Control Committee, Daniyar Yerenchinov] has made it clear to the company reps – there are state expert requirements that need to be observed."
So, the 'latest' deadline – September 2013 - announced by Kazakhstan's oil and gas minister Sauat Mynbayev recently, remains under question.
May 10 2013, 08:45