By Murat Sultangaliev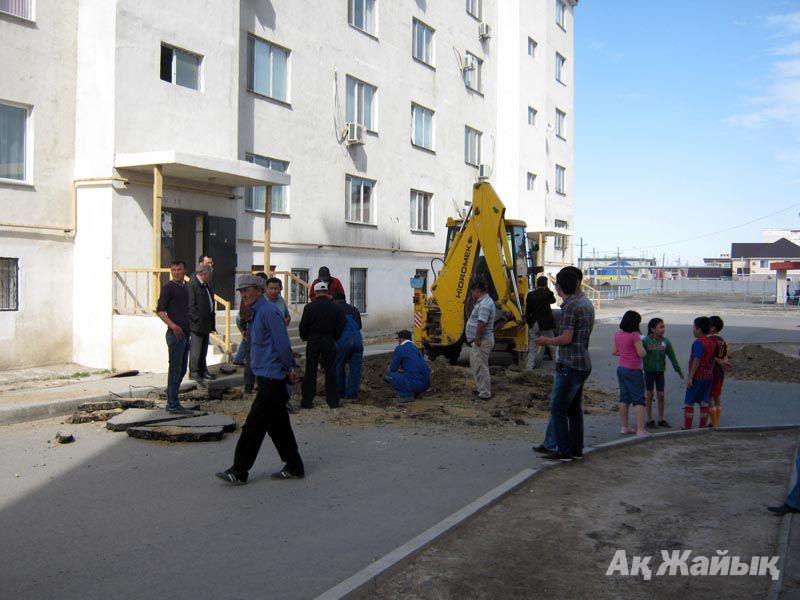 Today at about 16.00 hrs near the house #39 on Abdrakhmanov street, next to high school #10, an oxygen balloon left by construction workers exploded.
Explosion ruptured sewage well and asphalt paving in front of the building block.
Luckily, nobody was hurt.
Police took away an item that was the cause of the explosion for study.
Management of Atyrau Su Arnasy (Atyrau Waterworks) has arrived to the scene.
According to Viktor Suschenko, the chief engineer of the company, the explosive was an oxygen balloon forgotten under the asphalt by construction workers.
Photo by the author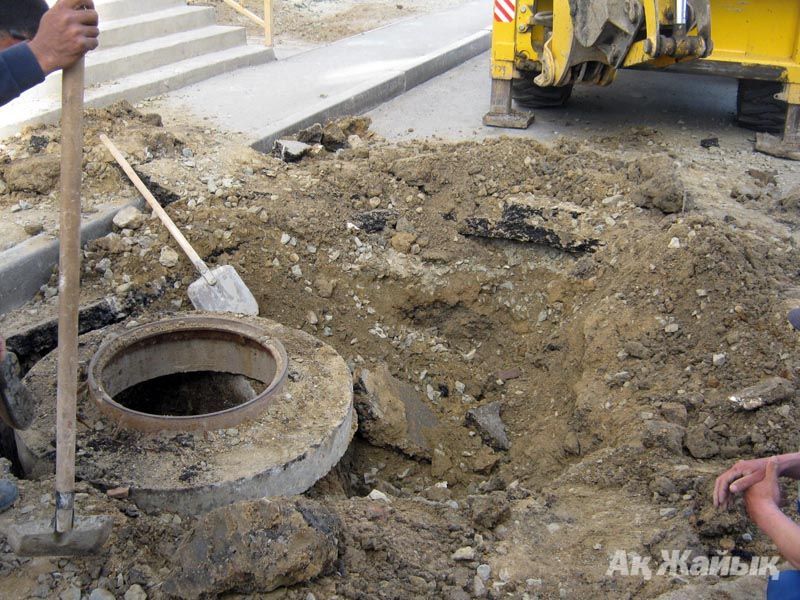 May 3 2013, 17:32