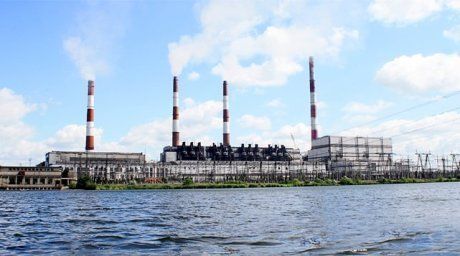 Troitsk regional power station. Photo courtesy:www.ogk2.ruKazakhstan government has allowed Russia's Troitsk regional power station to deliver over 12 million tons of bottom ash wastes for dumping in Kostanay oblast, Tengrinews.kz reports citing the website of Kazakhstan information-legislative system of the regulatory legal acts.

"To allow the branch of OGK-2 company, Troitsk State Regional Power Station of Russia, to deliver bottom ash wastes according to the customs code 2621 00 000 in the amount of 12,135.832 thousand tons to Kazakhstan for placement at the territory of Kostanay oblast by the end of 2016," the government decree states.

The government also instructed Kostanay oblast administration to take measures on fulfillment of the terms of the land rental agreement dated April 14, 1999 and jointly with Kazakhstan Environmental Protection Ministry to ensure performance of full technical and biological reclamation of ash disposal area and the adjacent territories by the branch of OGK-2.

The decree was signed by Kazakhstan Prime-Minister Serik Akhmetov on April 11, 2013, and came into effect from the moment of signing. Troitsk regional power station is one of the most powerful basic suppliers of energy in South Ural.
April 19 2013, 11:02