Kazinform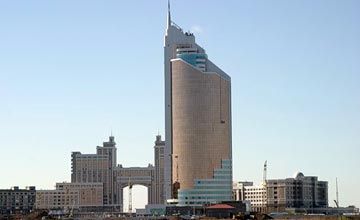 According to the report published by the World Economic Forum (WEF) on information technologies in terms of the Network Readiness Index, Kazakhstan ranked 43rd among 144 countries in the world, rising in the ranking by 12 positions compared to 2012, said the Ministry of Transport and Communications.
"Thus, Kazakhstan took the highest position among the CIS countries, standing between Hungary (44th) and the Czech Republic (42nd). Russia is placed 54th in the same index. The WEF 2013 ranking was topped by Finland, surpassing Sweden from the first to third place. Singapore retained second position," a statement released by the ministry said.

It should be noted that the Network Readiness Index determines the level of development of information and communication technologies (ICT) in the country and consists of a number of indicators, many of which showed good growth this year.
For example, Kazakhstan rose to 11th place in terms of the number of cellular subscribers (156 mobile numbers available per 100 people in the country, whereas Hong Kong lead the ranking, almost 215 telephone subscriptions are available per 100 inhabitants). The republic rose to the 62nd place on the number of Internet users, 42nd place - on tariffs for mobile communications, and 29th position on the number of mobile broadband subscriptions, Kazinform refers to trend.az.
For comparison, according to last year's report, Kazakhstan held the 40th, 78th, 64th and 113th positions on the same indicators respectively.
April 13 2013, 21:24