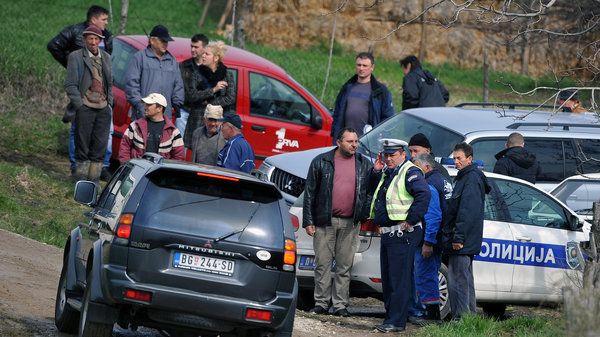 The killings of 13 people in a village near Belgrade, Serbia, were met with shock and disbelief.A Serbian war veteran who killed 13 relatives and neighbours in a dawn rampage in a Serbian village this week, before turning the gun on himself, died in hospital on Thursday.

Belgrade's Emergency Hospital said 60-year-old Ljubisa Bogdanovic died on Thursday afternoon and that his wife, whom he shot in the head and neck, was "in stable condition and recovering from surgery."

Serbs were stunned by the massacre on Tuesday in a sleepy rural region some 40 km (25 miles) southwest of the capital, Belgrade. Six men, six women and a 2-year child died, the gunman's mother and son among them.

The motive is not known. Police said Bogdanovic had fought in Croatia in 1991 during the Yugoslav wars and that he and his son had both lost their jobs last year. Reports said Bogdanovic's father and uncle had killed themselves several years ago.

Shocked villagers initially spoke of Bogdanovic as a friendly, popular member of the community. But on Thursday, several Serbian newspapers quoted relatives and neighbours as saying he had a history of domestic violence.

Bogdanovic had a permit for the 9-mm, semi-automatic pistol he used, FRANCE 24 reports citing Reuters.

Gun culture is deeply rooted in Serbia, which is still recovering from the collapse of federal Yugoslavia in the 1990s. Police estimate there are more than 1 million licensed weapons in the homes of Serbia's 7.3 million people. Many more are held illegally.

In 2007, a man armed with a shotgun killed nine people and wounded two in the eastern Serbian village of Jabukovac and in 2002, in the southern town of Leskovac, a man shot dead seven people.
April 12 2013, 11:33